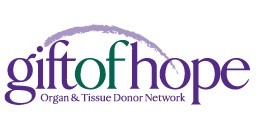 Donation Transforms a Mother's Pain to Hope and Life
When Andrea Guzman lost her daughter Selena a little over a year ago she never imagined the decision to donate her daughter's organs would bring her comfort. Guzman endured a devastating blow, but she made sure that Selena's legacy of helping others carried on through organ and tissue donation. She also came to realize donation offers the gift of life to people waiting for lifesaving transplants – and provides healing to donor families.
Selena Guzman lived a normal and healthy life filled with school activities, family and friends until age 18 when she began feeling ill and experiencing vision difficulties. Her mother immediately brought her to the hospital. It was there the Guzman's received the shocking news that Selena had a brain tumor the size of an egg. In that jarring moment, the Guzman family's world changed forever. On May 31, 2014, Selena's mother came at home and found her daughter unresponsive and showing stroke-like symptoms. Selena was immediately hospitalized. The next day her heart failed, and she was placed on ventilator support.
As the Guzman family tried to come to terms with happened, Selena's sister, Andrea, mentioned Gift of Hope Organ & Tissue Donor Network. The decision to become an organ and tissue donor represents the power to save and enhance lives, but it can also provide comfort and emotional healing to donor families, according to Raiza Mendoza, Gift of Hope's Manager of Hispanic Affairs.
A representative from Gift of Hope spoke with the Guzman family and explained the donation process to them. Vicky Cruz, a friend of the family, was present that day, and when she saw the Memory Box Gift of Hope gives to the donor families she told Guzman that her father was currently on the waiting list for a kidney transplant. Guzman immediately called Gift of Hope to ask if she could make a directed donation. The answer was 'yes," and two days later Elias Cruz, Vicky's father, received a call from the hospital letting him know that Selena's kidney was a match.
Guzman recalls how different Elias looked after he received the transplant. "He looked like a new person, so much younger and full of life," she said. "We could not believe how Selena's kidney transformed him. It feels amazing to be able to give life to someone who needs it. My daughter's journey continues. She is gone physically, but she is not gone in spirit. Selena lives on in the people she saved."