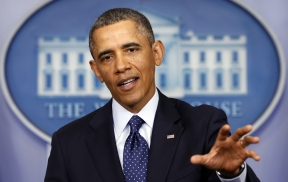 By: Ashmar Mandou
Approximately 50 immigrant leaders from the Chicago area will be leaving for New Orleans this weekend to support President Obama's administrative relief program for immigrants which the Fifth Circuit Court of Appeals will consider Friday morning.
This Friday, members of Congress and immigrants' rights groups will gather outside the Fifth Circuit Court of Appeals to call for an end to the delay of implementing the immigration initiatives introduced by President Obama. Immigrants will urge the Fifth Circuit to lift the injunction that has been placed DAPA and expanded DACA programs.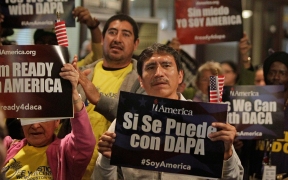 The Illinois Coalition for Immigrant and Refugee Rights will organize a busload of immigrant leaders to join allies from across the nation to rally in support of the President's actions. Joining ICIRR will be leaders from Voces de la Frontera (Wisconsin) and Michigan United. The groups will rally outside Casa Michoacan, 1638 S. Blue Island on Thursday, July 9th at 2:30p.m., for a sign-making event as immigrant leaders prepare to head off to New Orleans to join other immigrant groups.
Last November, President Obama took executive action to provide administrative relief to millions of immigrants by expanding the Deferred Action for Childhood Arrivals (DACA) program and creating a new Deferred Action for Parents of Americans and Lawful Permanent Residents (DAPA) program for certain immigrants. Last December, Texas and 25 other states filed a lawsuit seeking to block these programs, and this past February, a federal judge in Texas, siding with the states, issued a court order enjoining the federal government from moving forward with DAPA and expanded DACA.