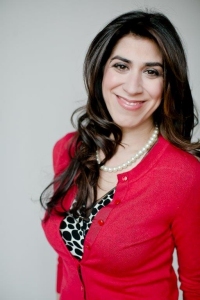 By: Ashmar Mandou
Straight off a plane from this year's National Council of La Raza (NCLR) annual conference in Kansas City, Celena Roldán-Moreno, executive director of Erie Neighborhood House, welcomed celebratory news as she was recently welcomed on the NCLR Board, a 24-member body composed of elected officials and representatives of community-based organizations. Since joining Erie Neighborhood House in 2001, Roldán has tirelessly worked on behalf of working families across the city making sure resources are provided to them, creating equal opportunities for child care and career enhancement, and earning a reputation for delivering results. In 2011, Roldán was selected to serve on Mayor Rahm Emanuel's Education Transition Team and was recently named to serve as member of the Community Development Commission. In 2008, Roldán received the Bank of America Neighborhood Builder Award. After a busy week, Roldán took time to share her thoughts on her new role with NCLR and her unwavering passion for social work.
Lawndale Bilingual Newspaper: Congratulations on your new appointment to Boards of Directors of NCLR. Can you share with us your sentiments upon hearing the news?
Celena Roldán-Moreno: Thank you. I was humbled and very excited to be joining the national board of NCLR, largest national Hispanic civil rights and advocacy organization in the United States. We are at a critical juncture in our country as it relates to the rights of immigrants and I could not be more proud to now grow my program and advocacy work with NCLR to the national level.
How do you think your experience serving as Executive Director at Erie Neighborhood House will help you in your role at NCLR?

I believe that being the executive director of Erie House but more so my experience of how I started at Erie House as the social worker will help me to be able to speak directly to the issues impacting low income Latino children and families; but also the great talents and strengths of our Chicago Latino community and how I can share those strengths and ideas at the national level. My role as the executive director has also allowed me to build great policy and advocacy partners and my hope is to build more collaboration for NCLR.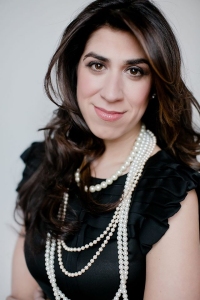 What main objectives would you like to set forth in your role at NCLR that will help organizations across the country sustain themselves, especially organizations in Illinois that have recently faced budget cuts?
Illinois has been rated as having the worst fiscal health of any state in the nation. This clearly directly impacts all of the NCLR affiliates in Illinois and their ability to continue programming and advocacy on behalf of the Latino community. My hope would be through NCLR to help Midwest affiliates and all NCLR affiliates think and plan around financial challenges, develop plans to diversify their funding, and how they build on their advocacy efforts to restore and increase public funding for human services in their state and across the country.
What message do you have for those interested in joining the field of social work?
I am a social worker by training and by heart. It has served me well to know and understand the people that Erie House serves every day because I when I am out their fighting to provide the highest quality programming for our community and our participants I know them personally and I know how the systems of government, public schools, and human services work and impact our community. For anyone that wants an opportunity to change lives and have their life changed as well, they should consider the field of social work.