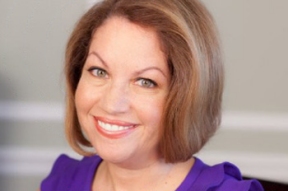 By: Sylvia Melendez-Klinger RD
After the 4th of July weekend, you can only imagine how much I look forward to celebrating my Latino heritage. However, as I am planning to celebrate with most of my relatives that come and go, I must keep in mind the exquisite Latino flavors to make the most out of my food and beverage menu. As a registered dietitian, nutrition expert and consultant for The Coca-Cola Company, I want to share with you my top five ideas to make a summer fiesta memorable, fabulous and full of amazing flavors that will have your family asking for seconds!
1. Make the best tacos by grilling marinated beef with a simple chipotle or mesquite sauce for that extra flavor that so many love. Keep the meat tender by wrapping it with foil paper during the cooking; cut into strips and serve with warm tortillas and avocado slices for more nutrients.

2. Impress your guests with the best bean dip ever full of fiber and antioxidants. Create this bean dip by adding your favorite Mexican salsa such as a salsa roja, salsa verde or pico de gallo to the mashed beans; top a couple tablespoons of queso fresco and sprinkle with lime juice for the perfect low calorie seasoning (recipe included).

3. For another great appetizer, top baked tortillas with cooked and shredded tender Pork topped with a tablespoon of Mexican salsa and guacamole.

4. Try grilling fruits and vegetables to add more nutrients to the meal and balance calories. For instance, roasted corn on the cob served with low fat mayo and queso fresco is one of my favorites. Another favorite is grilling peaches and plums, which are great for an easy fabulous dessert.

5. Offer a variety of beverages. Either pour your favorite beverage or soda into a small cup to balance calories or grab a mini soda can, they only have 90 calories per can. You can also prepare a non-alcoholic Spanish Sangria with a delicious fruity twist (recipe included).

6. Take time to make sure you plan the right party mood. Ask your kids to make you music playlist and add colorful place mats under each serving platters for extra color. Bring a center piece of fresh flowers and in minutes you have a good fabulous table!

7. Enjoy! The most important part of a fiesta is to enjoy the time spent with friends and family. And with all these helpful tips, you'll impress your guest while following a balanced calorie diet.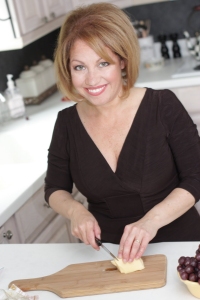 Black Bean Dip
2 cups cooked black beans, drained
1/2 cup reduced fat mayonnaise
1/2 cup fat free or low fat sour cream
2 tablespoons fresh cilantro, chopped
1/2 teaspoon garlic powder
1 teaspoon fresh lime juice
Dash hot pepper sauce, or to taste
½ cup tomatoes, chopped
½ cup to 1 cup queso fresco
Preparation
1. In a mixing bowl, mash beans with a fork. Combine the remaining ingredients together. Blend well.
2. Sprinkle queso fresco just before serving. Serve with fresh vegetables such as cucumber carrots, peppers, cherry tomatoes and jicama.
Makes: 2-1/2 cups
Spanish Sangria (Non-Alcoholic)
1- 20 oz Minute Maid Light juice such as fruit punch
1 -20 oz Diet Sprite
1 to 2 cups Minute Maid® orange juice
2 kiwis, sliced
1 or 2 oranges, sliced
1 or 2 limes, sliced
Any other fruit such as apple chunks, watermelon chunks, pineapple chunks, etc.
Preparation
In large bowl mix all the liquids together. Add desired fruit and serve over ice.
Makes: 8 to 10 servings (1 cup each)