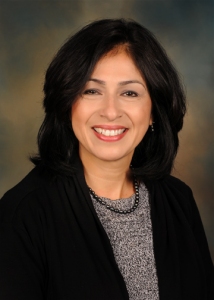 Edited by Lawndale News
State Representative Lisa Hernandez has a message for Governor Bruce Rauner. "Governor Rauner's reforms do not apply to the budget. Instead, they advance an agenda that considerably injures the middle class. We need an active partner ready to help pass a budget that looks out for the middle class families and those who are struggling."
Recently, Hernandez criticized Rauner's need to approach the financial challenges facing Illinois "like a business."
"Illinois isn't just a business. It is a society that consists of people who not only contribute money for services but who need those services to different degrees. In other words, Illinois isn't just a business built on finances. It is a family focused entity that provides services to every person in this state. We cannot lose sight of those needs as we address the state's challenges," stated Hernandez.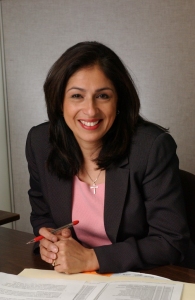 Rep. Hernandez touched upon the Department of Human Services Welcoming Center, located in North Riverside, being shut down leaving thousands of people without basic to critical services that include medical, domestic violence, and childcare. "Governor Rauner has focused solely on cuts, which is a 'business approach,' but many of those 'cuts' target and harm middle class families, for example, like cutting medical care for the elderly and the disabled and funding for necessary emergency shelters/homes for families and children."
Hernandez went on to further state; spending cuts need to be part of the process. We need to take steps to make sure state agencies are living within their means, but we cannot cripple those services or make them ineffective. Good "business" practices are important, but we need to keep in mind we are dealing with the needs of people, not just statistics and numbers.
State Representative Lisa Hernandez represents the 24th Illinois House District, which includes parts of Berwyn, Brookfield, Cicero, and Riverside.