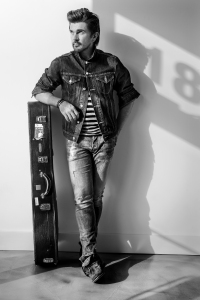 By: Ashmar Mandou
Colombian crooner Juanes will soon make legions of fans fall in love with him all over again when he takes the stage at the Rosemont Theatre this Saturday with his electric guitar in hand ready to serenade the audience with tunes from his newest album, Loco De Amor. Amid the touring, rehearsing, and singing Juanes, even though on vocal rest, set aside some time to talk with Lawndale Bilingual Newspaper about his upcoming tour and what fans can expect from his show.
Lawndale Bilingual Newspaper: Welcome back to Chicago, Juanes! Our readers are looking forward to seeing you here on Saturday. What would you say is the best part of touring after all your years of being in the music industry?
Juanes: Thank you! I'm happy to be back! For me, the best part of touring is having the opportunity to share with the audience, sing and play guitar, the things that I love so much. Traveling is also cool, you get to meet people and learn about new cultures.
How do you keep your tour fresh and exciting year after year?
I keep the tour fresh by changing arrangements, playing new songs, adding some covers, and including different set designs.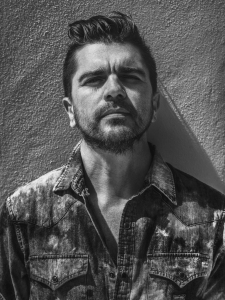 Among your long list of songs, which would you say are still your favorite to perform?
Some of my favorite songs that I still love to sing are, Mil Pedazos, Laberinto, A Dios le Pido y La Luz, just to mention some.
Lastly, what can your Chicago fans expect to see on Saturday?
Fans can expect to see our best show ever! We've learned so much in the last years. We will take you on a trip through all of my songs and albums.
Singer and songwriter Ximena Sarinana will join the Loco De Amor Tour to promote her third album, No Todo lo Puedes Dar. Loco De Amor will make a stop at the Rosemont Theatre, 5400 N. River Rd., on Saturday, Aug. 15th at 7:30pm. For ticket information, visit www.rosemont.com/theatre/.