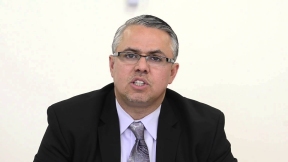 Most of my political career I have fought to provide opportunities to those who have been shut out. Today, I am introducing the "Equal Access Initiative" to advance that spirit. On the cusp of the largest property tax hike in the history of the City of Chicago, I want to make sure that all taxpayers get access to the job opportunities, health care benefits and pensions that such taxes fund, stated Moore.
The City of Chicago is a Majority Minority City where almost 62 percent of the City's population is minority — African Americans make up 32.9 percent of the City's population and Hispanics make up 28.9 percent of the City's population. This means that a majority of those who pay city taxes and fees needed to fund the City of Chicago's workforce are either Black or Brown. As such, the City of Chicago's workforce should better reflect the racial make-up of the taxpayers who are paying such salaries, benefits and pensions.
The ordinance creates the Office of Diversity and Outreach and mandates the funding of up to 10 employees whose sole purpose will be to achieve the 60 percent City of Chicago workforce goal. "This is important across all City departments, especially the Chicago Police Department. How could there be community policing if most of the police do not look like the community," said Moore.