No es ningún secreto que la adolescencia es una época de estrés para muchos adolescentes. Aunque algunos jóvenes pasan estos difíciles años con razonable aplomo, muchos luchan y no pueden enfrentarse a los problemas de la escuela, la casa o de sus barrios. Ahí es donde los adultos pueden intervenir y ayudarles para cultivar las herramientas mentales que necesitan para recuperarse de los momentos más difíciles de la vida. "Es nuestro deber, como padres y educadores, ayudar a nuestros jóvenes a desarrollar la flexibilidad y resistencia para soportar los retos que enfrentan en su camino a la vida adulta", dice Linda Mornell (www.Lindamornell.com), terapista adolescente y autora del libro "Forever Changed: How Summer Programs and Insight Mentoring Challenge Adolescents and Transform Lives". Dice que estimular los siguientes comportamientos puede ayudar a los adolescentes a aprender a recuperarse, en vez de hundirse en el estrés de los años de adolescencia.
Acercarse en vez de retirarse. Investigaciones recientes nos dicen que el cerebro de los adolescentes es flexible y altamente sensible al estrés, dice Mornell. "Muchos adolescentes se encierran en si mismos cuando tienen estrés, en vez de acercarse a otros", dice. "Cuando hacen eso, se pierden de aprender diferentes formas de manejar y aliviar este estrés, así como de difundir sus sentimientos en forma más positiva". Cuando los padres tratan de atender esto, necesitan entender que los adolescentes rutinariamente dicen lo opuesto de lo que sienten. "'Vete' muchas veces significa 'por favor quédate'" dice Mornell. "Los padres no deben de irse, sino sentarse y esperar".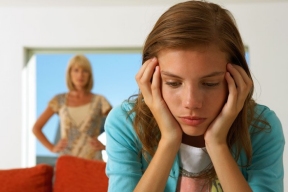 Contar su historia. Poder poner su historia en palabras coherentes da a los adolescentes la oportunidad de verla desde otro punto de vista y tener una perspectiva, dice Mornell. También pueden comparar su historia a la historia de otros y eso les crea un sentido de comunidad. Dice que los padres deben evitar interrumpir y escuchar cuando un adolescente quiere hablar.
Separarse de la casa y de los padres. Para los adolescentes obtener autonomía y confianza es tan esencial que algunas veces se separan física y psicológicamente de sus padres, dice Mornell. Eso se está haciendo cada vez más difícil de hacer en el mundo de hoy, donde los teléfonos celulares dan a la gente comunicación instantánea y constante. "Para los adolescentes, esta sobre comunicación refuerza la idea de que el mundo es un lugar de retos e inclusive peligroso y que no son capaces de aprender a manejar estos retos y peligros por su propia cuenta". Mornell sugiere que los padres eviten el textear y la conexión constante y que dejen a sus adolescentes espacio para tomar sus propias decisiones".