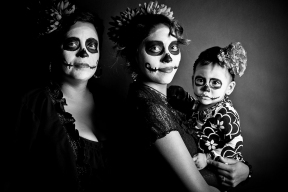 By: Ashmar Mandou
Year after year, ElevArte Community Studio hosts one of the longest running celebrations to honor Dia de los Muertos, a day in which we remember our loved ones who have passed on. ElevArte will host their grand celebration on November 2nd at Dvorak Park in the Pilsen neighborhood, Muertos de la Risa. Each year, ElevArte highlights a critical issues affecting residents in the neighborhood and this year the organization focuses its efforts on mental health, "Mind, Body & Soul." ElevArte's aim is to steer dialogue that addresses the stigmas on the issue and create a more compassionate and supportive community. The event will include face painting, art activities, youth performances, and much more. ElevArte's Muertos de la Risa's agenda is as follows: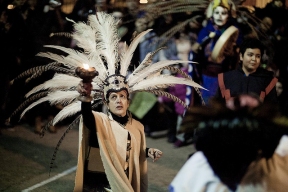 Agenda for Muertos de la Risa, Monday, Nov. 2:
3:30-6pm: Face Painting & Art Activities
5:30pm: Performance by Calavera Circus & guest performances
6pm-7pm: Community Procession
7pm-8pm: Refreshments & Aztec Dancers
7pm-10pm Beautiful Souls Coffin Show Reception
For more information, visit www.elevartestudio.org.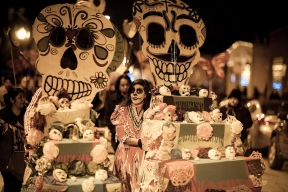 Haunted Trails
As for ghoulish happenings around the city long-running family amusement park Haunted Trails Family Amusement Park has been raising spirits for over three generations. Since 1975, Haunted Trails has become the go-to family park for all to enjoy due to their fun attractions all year round and its Frightmare Haunted House during the Halloween season. Visit Haunted Trails at 7759 S. Harlem Ave., Burbank, IL 60459. You can learn more on their website, www.hauntedtrailsburbank.com or by calling 708-598-8580.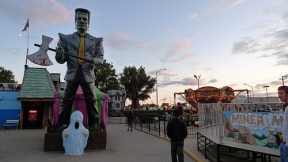 13th Floor Haunted House
In what is perhaps one of the scariest haunted houses in Chicago, 13th Floor Haunted House promises to make the hair on the back of your head rise! This attraction is definitely not for the faint of heart. 13th Floor Haunted House is located at 1940 George St, Melrose Park, IL 60160. To purchase tickets, learn more, or even catch a preview of what is to be expected, visit www.13thfloorchicago.com or call 303-355-FEAR.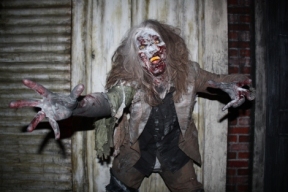 Love Never Dies: Day of the Dead Ball at NMMA
The National Museum of Mexican Art Auxiliary Board will host their inaugural Day of the Dead Ball Love Never Dies on November 6th at 7pm in Pilsen. The event is expected to attract 500 leaders in art, media, entertainment, politics, philanthropy, and business. Tickets for Love Never Dies are $125/person in advance and are available at www.nationalmuseumofmexicanart.org.