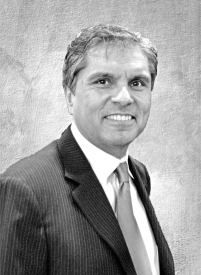 Mayor Rahm Emanuel on Wednesday announced the appointment of Craig Chico, and the reappointments of Dr. Mildred Harris and Harriet Johnson to the CHA Board of Commissioners, the governing body that determines policies and resolutions of the CHA.
"Throughout their careers, these individuals have demonstrated an unwavering commitment to serving communities across Chicago," said Mayor Emanuel. "These latest appointees have been tapped to play a key role in leading critical work and development that will both revitalize our city, and improve the quality of life for residents in every neighborhood."
Chico is a longtime servant of Chicago, with years of community service to the Back of the Yards community as President of the Back of the Yards Neighborhood Council (BYNC). The BYNC has served as anchor in the community since 1939, and has been a driving force in community development. Chico also serves on several community boards, and is a Chicago Public Schools graduate. Harris was first appointed to the CHA Board in 1999, and Johnson has served since 2012. Both have been reappointed for their leadership and continued commitment to CHA improvement. All board appointments introduced today will be considered by the City Council at a later date.