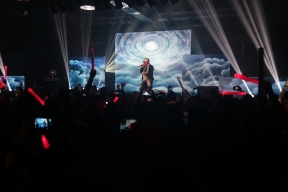 By: Amelia Orozco
Twitter: @Amelia_Orozco
Chicago was lucky enough to be the first to experience Nissan's Road to Innovation with Yandel on Friday, October 23. His private event was only the beginning of eight events like it, from New York, Dallas, Miami, L.A., Orlando, Houston, and Las Vegas.
Those lucky enough to be part of the crowd at Concord Music Hall in Chicago witnessed his elaborate show and got a chance to dance to to his newest reggeaton single, "Encantadora." Yandel's latest album "Dangerous" is due out in November. It features collaborations with Pitbull, Lil Jon, Tego Calderon and more.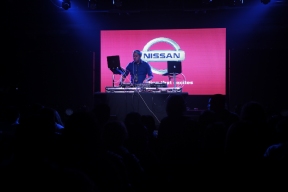 Llandel Veguilla from Cayey, Puerto Rico, aka Yandel, has enjoyed much success as a solo artist, proving there has been life, and much of it, after Wisin y Yandel. The duo took a break to pursue personal projects.
Nissan's Road to Innovation tour leads up to the 16th Annual Latin GRAMMY Awards, taking place at MGM Grand in Las Vegas on November 19. You can catch it live on Univision at 7:00 p.m. CST. Yandel is listed among the nominees for Best Urban Performance and Best Urban Music Album for his live album, "Legacy-De Líder a Leyenda Tour."