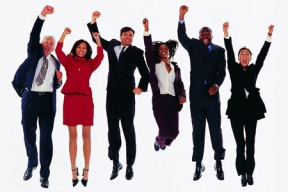 Los hábitos pueden ser una trampa para personas en posiciones de liderazgo – ya sea que esté en negocios, política u otro campo. Como líderes deben transmitir una visión convincente que inspire a quienes lo rodean. "Muchas veces no encontramos soluciones imaginativas porque nos dejamos regir por la rutina y nociones preconcebidas", dice Rob-Jan de Jong, estratega de comportamiento y autor de "Anticipate: The Art of Leading By Looking Ahead". Hacer simplemente la resolución de Año Nuevo de tener una mente más abierta en el 2016, probablemente no sea suficiente para cambiar las cosas. Pero de Jong dice que hay comportamientos y prácticas que pueden ayudar a los líderes y a todos a desarrollar una menta abierta a lo imaginativo y tener mejores ideas.
Haga preguntas fuertes. El generar ideas comienza con hacer la pregunta correcta y las mejores preguntas invitan a la reflexión. Desafían suposiciones subyacentes e invitan a la creatividad. "También nos dan energía, concientizándonos del hecho de que hay algo que explorar de lo que no habíamos caído en cuenta", dice Jong. Entrénese a captar preguntas mal formuladas, hechas por usted o álguien más y reformúlelas. Las preguntas que comienzan con "porqué", "que" y "como" son mejores porque requieren respuestas más reflexionadas que los que empiezan con "quien", "cuando" "donde" y "cual".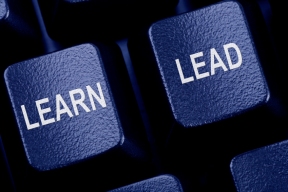 Amplíe su esfera de influencia. "Estamos fuertemente influenciados, para mejor o para peor, por un pequeño grupo de gente con el que tenemos contacto", dice de Jong. "Puesto que tendemos a andar con personas que son bastante similares a nosotros, lo más probable es que estemos limitando nuestras perspectivas". Recomienda hacer un esfuerzo deliberado para encontrar personas e ideas que sean "profundamente diferentes de las personas con las que regularmente anda". Visite una conferencia con una profesión diferente, salga con patinadores, únase a un club de arte o compre una revista al azar.
Rompa sus patrones. Puede aumentar la oportunidad de ver las cosas en forma diferente si deliberadamente rompe sus patrones normales de trabajo, de comunicación, de pensamiento, de reacción y de respuesta", dice de Jong. Tome una ruta diferente al trabajo, Cambie el lugar donde se sienta en las juntas. Si es el primero siempre en ofrecerse como voluntario, espere.
Aprenda a escuchar. "A todos se nos ha enseñado la importancia de escuchar con atención", dice de Jong. "El problema es que a la mayoría de nosotros nos cuesta trabajo hacerlo". Muchas veces cuando la gente está "escuchando", realmente está esperando la primera oportunidad para compartir su historia, su opinión o su experiencia. De Jong sugiere entrenarse para participar en 'escuchar solamente' tres conversaciones a la semana. No necesitan ser de más de 15 o 20 minutos, pueden ser formales o informales y la otra persona no necesita saber lo que usted está haciendo. Apuesto que no tratará de arrebatar la conversación por mucho que quiera hacerlo.
Sobre Rob-Jan de Jong
Rob-Jan de Jong, autor de "Anticipate: The Art of Leading By Looking Ahead" (www.robjandejong.com) es orador internacional, escritor y consultante sobre estrategia y liderazgo.