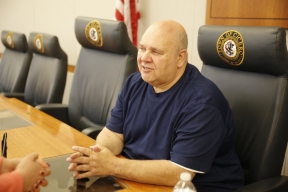 By: Ashmar Mandou
Christmas is the best time of the year for Cicero Town President Larry Dominick who always makes it his top priority to organize several holiday drives for Cicero families. "I love spreading happiness. I love making families happy," said Cicero President Dominick. "That is what the holidays is all about, the act of giving to others and being selfless." Lawndale Bilingual Newspaper caught up with President Dominick after a board meeting Tuesday morning for a quick chat about Christmas plans and New Year resolutions.
Lawndale Bilingual Newspaper: Is it safe to say Christmas is your favorite holiday?
Cicero President Dominick: It really is. I love everything about the holidays. There is nothing better than being able to help families in Cicero out with our holiday drives. That is what I love most about my position, here in Cicero is that I am able to help multiple families.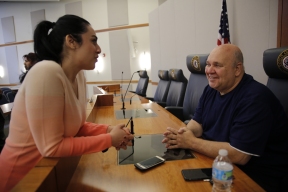 What are your plans for Christmas?
This year, I am going to be with my daughter on Christmas. So, that will be nice. Sit around have a wonderful dinner and sing Christmas songs. A low-key evening with the people I love. There's nothing better than that.
What message would you like to share with our readers this Christmas Day?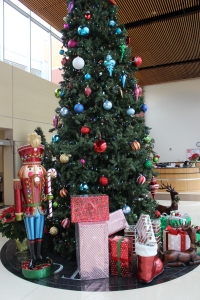 I want to wish families a safe and happy Christmas Day; may they be surrounded with the people they love this year. Also, I hope families remember we are always here for them to help out in any way.
Lastly, with the New Year celebration next week, what resolutions do have for Cicero residents?
I cannot believe 2016 is next week; this year certainly flew past. I would like Cicero residents to know that we, as always are working hard to bring more businesses to our town. We are working to bring more restaurants, in addition to creating more green space on 18th and Laramie. We are in the works of creating space for young kids to remain healthy and active by providing them with a safe place to interact in. As in years past, we take great pride in accomplishing the goals we set for ourselves. We also invite Cicero residents to set goals for themselves and accomplish them in the year 2016. Help work with us to make this community great.