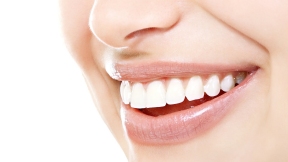 The holiday season is here and, like every year, is filled with joyful moments surrounded by family, friends and loved ones. It's a time for celebration — a time when smiles abound. For this reason, Karent Sierra, D.D.S., Hispanic Dental Association member, likes to remind her patients about the importance of oral health and taking care of their teeth. Here are a few of her tips to help you navigate the holidays with your best smile.
Limit the Sweets: During the holidays, my house is filled with sweet treats such as buñuelos and empanadas, but these can wreak havoc on our teeth. (But don't worry, you won't need to give up that slice of rosca de reyes quite yet.) To help prevent cavities and have a healthy smile, simply brush your teeth twice a day and floss daily. I recommend using Colgate Total toothpaste which cleans out sugar-dependent germs for up to 12 hours.
Avoid Sticky Candy: Hard candies and sticky sweets, such as those made of tamarindo or chamoy, are very popular at posadas and noche buena parties, but they can stick to tooth enamel and even pull out fillings. Avoid an emergency trip to the dentist by eating sticky candies in between other softer types of foods, helping displace any sugar, or by just passing on them entirely.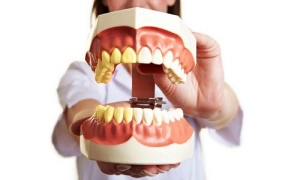 Traveling? Don't Take Your Regular Toothbrush: That's right, if you're traveling for the holidays, don't take your toothbrush! It is recommended that you switch your toothbrush every 3 months. When you're traveling, I recommend not placing it in a plastic bag since toothbrushes should have some ventilation, especially if it is still damp when you pack it. If you place a damp toothbrush inside a plastic bag, your toothbrush will take longer to dry and could create an environment for bacteria to grow. I recommend buying an unused disposable toothbrush or a small size that you can use during your trip and recycle it when you get home.
Say Cheese: And I don't mean just in pictures! Cheese is one of the best foods for your teeth. It helps protect teeth against cavities and from acid. That's not a free pass to only eat cheese, but feel reassured if you're indulging in a tamal de queso.
As a proud member of the Hispanic Dental Association and a partner of Colgate Total, I'm excited for all of us to continue working to eliminate oral health disparities within the Hispanic community. Start with these simple tips, my friends, and let's all begin 2016 with a beautiful, healthy smile.