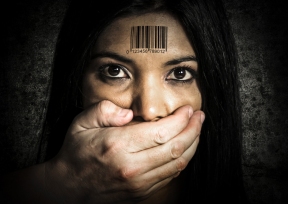 It's estimated by the International Labour Organization that more than 20.9 million people worldwide, including children and adults, are trafficked – trapped in a modern-day form of slavery – each year. And it happens here at home. Illinois is a point of origin, transit and destination for many victims, and is also a safety point for those who are running away from their trafficking condition in other states.
What is Human Trafficking?
Human trafficking is the exploitation of a person, for the purpose of forced labor or a commercial sex act, through the use of force, fraud or coercion. Some victims endure force or restraint to keep them in their situation. But others are manipulated in non-physical ways that make it difficult to leave without fear of harm or retaliation such as the use of threats, isolation, lies, etc. Anyone can be a trafficking victim, regardless of age, sex or citizenship. A person may be trafficked by a stranger, employer, friend or acquaintance, or by his or her own partner, spouse, parent or relative.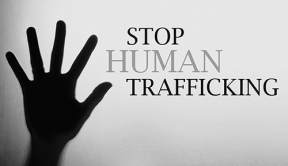 How We're Helping
The Human Trafficking Initiative of Metropolitan's Legal Aid Society (LAS) has been at the forefront of the fight against human trafficking, rendering legal aid to trafficking survivors since 2012. Learn more about trafficking and the Human Trafficking Initiative at http://www.metrofamily.org.
If you think you know someone who may be trafficked or have questions, call the National Human Trafficking Resource Center at 1-888-373-7888. It is confidential, toll free, available 24 hours/7 days a week and interpreters are available. The hotline will help assess whether there is a trafficking situation, identify local resources to help the trafficking survivor, and coordinate with local social service organizations including Metropolitan, to help protect and serve trafficking survivors. Learn more at http://www.traffickingresourcecenter.org.