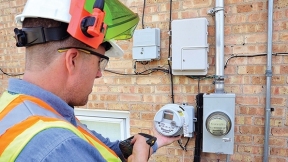 ComEd is warning customers to be on the alert for scam artists claiming to be a ComEd representative seeking payment. Over the last few weeks, the company has seen a tremendous increase in reports from small businesses and some residential customers who have been contacted by scam artists. From November to December 2015, ComEd saw a 260 percent jump in the number of reported scams. When compared to December 2014, the number of reported impersonations increased more than eight times the previous year's figure. Scammers are contacting customers by phone and in-person claiming to be ComEd representatives and telling them their service will be disconnected unless payment is made. They instruct the individual to wire funds or buy a prepaid credit card and call them back with the personal identification number (PIN). ComEd reminds its customers that scammers may call or come to your home. Representatives from ComEd always carry proper identification and never ask customers for cash or personal financial information. Customers can avoid being scammed by taking a few precautions:
Never provide your social security or personal information to anyone initiating contact with you claiming to be a ComEd representative or requesting you to send money to another person or entity other than ComEd.
When in doubt, check it out. Be skeptical of individuals wearing clothing with old or defaced company logos. If you have any doubts, ask to see a company photo ID.
Never make payment for services to anyone coming to your door.
If customers ever have concerns about the status of their account, they can contact ComEd at 1-800-EDISON1. People that believe they have been a target of a phone scam are urged to contact the Illinois Attorney General's office toll free at 1-800-386-5438 (TTY 1-800-964-3013) or visit the Illinois Attorney General's web site at www.illinoisattorneygeneral.gov and click on the link "Protecting Consumers".