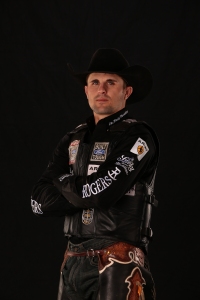 By: Ashmar Mandou
The PBR (Professional Bull Riders) Built Ford Tough Series (BFTS) kicks off the highly anticipated bull-riding event in the Windy City this weekend with over 30 top bull riders from around the globe competing to win the top title of best bull rider. Fans will have the opportunity to witness heart-pounding rides, action, maybe even accidents as these daring cowboys attempt to ride top ranked bulls, weighing in at 1,700 pounds. This week we spoke to one of the top ranked bull riders Markus Mariluch who shared what he is looking forward to the most.
Lawndale Bilingual Newspaper: You are days away from competing against more than 30 bull riders. How are you mentally preparing yourself for this weekend's competition?
Markus Mariluch: I don't change my routine much week to week. I stick to the same routine, both leading up to the event and at the event. During the week before an event I mainly work on my ranch and honestly not think about the bull riding too much. Then when the weekend comes I try to stick to the same routine and do the same thing a certain way each weekend and before each ride.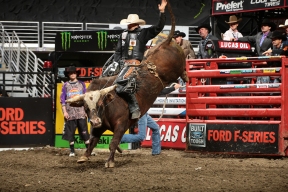 What do you enjoy most about the sport of bull riding?
What I love most about bull riding is that when you ride a rank bull it's the greatest feeling on Earth. To know that you just conquered this animal that weighs two times more than you do is a high that's like no other.
What would you like spectators to know about the show this weekend?
This weekend the fans are in for an energetic, exciting, non-stop party. There's going to be some rank bull riders, some amazing wrecks, fire, laughs, rock music, and pure entertainment for two solid hours. It's a lot of fun and if you've never been to a PBR event I suggest you get out to Allstate Arena this weekend to see it for yourself. Tickets are still available and I'd love to see everyone come out and cheer me on.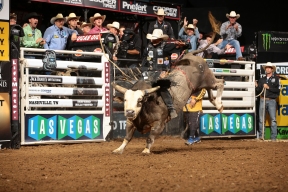 The PBR Built Ford Tough Series will take place January 9th and 10th at the Allstate Arena. To purchase tickets, beginning at $20 visit the Allstate Arena box office, www.Ticketmaster.com, or by telephone at 800-745-3000. The action begins at 6:50pm on Saturday and at 1:50p.m. on Sunday. For more information, visit www.pbr.com.