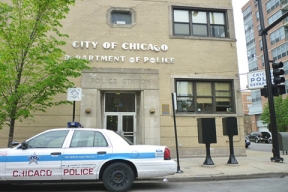 As part of the city of Chicago's ongoing effort to make our communities safer, the Chicago Police Department and the Department of Buildings announced that the city is expediting the demolition of vacant buildings in police districts with high-crime rates. In doing so, the city is using every tool at its disposal to fight crime and stop gangs from using select buildings as centers for illegal activity. Expedited demolition of targeted buildings will begin this week at three vacant buildings at 228, 236, and 244 W. 113th Street.
This latest move to expedite the demolition of buildings complements ongoing efforts by the city to disrupt the cycle of violence in a number of neighborhoods. Over the past few months, under the new Summary Closure Ordinance, the CPD has closed businesses that were the sight of shootings and murders in order to expedite safety planning and other measures to make conditions safer. The city has also implemented its Large Lot initiative, which aims to help property owners, block clubs and non-profit groups in select neighborhoods purchase City-owned land for $1 per parcel. Many owners buy lots in order to stabilize neighborhoods, control public access to properties and prevent loitering.
The city of Chicago requires that an owner of a vacant building register the building with the city once it is vacant for more than 30 days. Each owner of a vacant building is also required to secure, insure and maintain that building as required by ordinance. Registration must be renewed every six months. Failure to comply with these requirements may result in significant penalties. Residents are encouraged to call 311 to report a vacant and troubled building and a building inspector will be sent out to investigate the concerns.