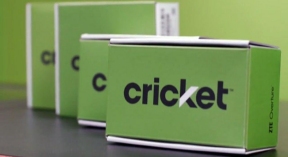 What do you think about prepaid wireless service? Prepaid used to be about a customer's inability to get credit with postpaid carriers. Today, it's about choice — consumers have the power to decide how they want to pay for wireless service. If you have not seriously considered prepaid, you should take another look at this option again. When you do, look to Cricket Wireless. "Cricket Wireless has revolutionized prepaid by giving customers the power of choice," said Norelie Garcia, executive director, corporate communications at Cricket. "Our competitors have created problems that have plagued the industry – confusing plans with hidden fees, spotty networks, bad retail, and unpleasant customer care experiences and limited phone options." "Since the launch of the new Cricket in 2014, we've worked to solve these problems and now are better than ever." At Cricket, they believe in the power of simplicity and making things better for customers – or as the brand likes to say – giving them #Something to Smile About. Cricket offers: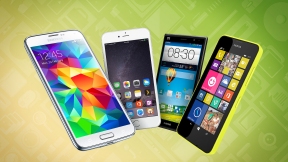 Three simple rate plans for as low as $35 a month after $5 Auto Pay credit with unlimited talk, text and data, taxes and fees included – no surprises.
The latest smartphones from Samsung, HTC, Motorola, ZTE and more, or if you have one you love, you can bring it to Cricket.
A reliable nationwide 4G LTE network with more coverage than T-Mobile, Metro PCS, Sprint and Boost. That's not a commercial line. It's a fact, and our competitors know it as well.
To learn more about Cricket Wireless and why more than five million customers have joined #CricketNation, or to find your nearest retail store, visit www.cricketwireeless.com.
Norelie Garcia – As the head of PR and Communications, Norelie leads the brand's initiatives to produce and deliver insightful news on Cricket's industry leading work in the no annual contract space. Norelie is a native of Puerto Rico and received her Bachelor of Communication Arts & Sciences from the Pennsylvania State University