By: Ashmar Mandou
During the month of March, several organizations introduced new leadership directors hoping to propel their organization's mission to the next level. From Erie Neighborhood House to ElevArte Studio, these accomplished women look forward to working with community residents by providing them vital resources and expanded services.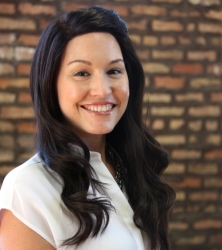 Erie Neighborhood House Names New Executive Director
Earlier this month, Erie Neighborhood House named Kirstin Chernawsky as the new executive director, after the departure of Celena Roldan, who served Erie Neighborhood House for 15 years. Chernawsky, who holds a Master of Science in Public Service Management and a Bachelor of Arts in Sociology, commenced her tenure at Erie Neighborhood House in 2013 as Senior Director of Development and Communications during which she was responsible for setting the organization's strategic fundraising agenda. The Erie House Board of Directors named Chernawsky executive director this month, making her the ninth individual to serve in this role since the agency's inception in 1915. Previous to joining Erie House, Chernawsky served as director of development and external operations at BUILD, Inc., a youth organization aimed at violence prevention as well as college and career readiness for low-income Latino and African-American communities. Aside from her time at BUILD, Inc., Chernawsky served as Board Treasurer at Illinois Coalition for Immigrant and Refugee Rights (ICIRR), Governance Committee Member at Ronald McDonald House Charities, member at Chicago Women in Philanthropy, and TEAM Mentor at Erie Neighborhood House.
ElevArte Studio Welcomes New Executive Director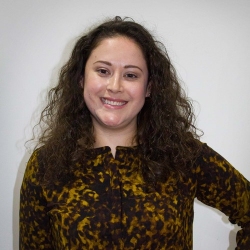 Mexican native, Maria Leon was appointed as new Executive Director at ElevArte Community Studio, a creative youth development organization, this month following the steps of Giselle Mercier, who announced her departure earlier this year. Leon, who grew up in the Back of the Yards community, declared her enthusiasm in a statement. "I am beyond excited to serve Chicago youth through this innovative organization and look forward to working with the board, and an outstanding and passionate staff to expand the panorama of arts programming and create more opportunities for young people in our city," said Leon. Leon garnered years of experience working in non-profit and youth development programming. Leon has served communities through The Rauner YMCA of Metropolitan Chicago, After School Matters and Mujeres Latinas en Accion. Leon stated she is ready to lead ElevArte's free arts programs in Chicago's Southwest communities, such as Back of the Yards and Brighton Park.
Mayor Names New Director of Legislative Counsel and Government Affairs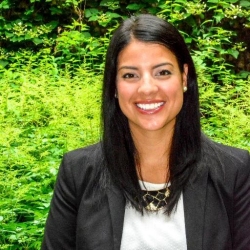 On Wednesday, March 26th, Mayor Rahm Emmanuel selected Anna Valencia to be Chicago's new Director of Legislative Counsel and Government Affairs, a vital office that serves as liaison with elected officials, government agencies and community organization at the local, state, and federal levels. Valencia replaces Michael Rendina, who has been promoted to the role of Mayor Emanuel's Senior Advisor. Valencia will serve in her role on April 1st. From 2011 to 2014, Valencia worked as an Assistant to the Mayor in Legislative Counsel and Government Affairs, where she focused on education initiatives in Chicago neighborhoods. She has experience working in government and on political campaigns, recently managing Senator Dick Durbin's re-election campaign and having previously worked for Illinois Senate President John Cullerton.