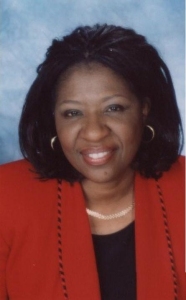 By: Mable Taylor
Mable Taylor, a successful litigator with over 40 years of legal experience with 20 years in private practice and 19 years as a Cook County Mandatory Arbitrator, is running for 7th Subcircuit Cook County Judge.
"I feel that my experience and my unwavering commitment to my community have prepared me to run for this esteemed position. I am no stranger to the concerns of Cook County residents, as I grew up on the Westside of Chicago. And, because of my lifelong ties to Chicago, I have worked tirelessly to bring justice to its residents."
Taylor's greatest accomplishments involve helping others better their lives.
"I am proudest of my work with non-profit organizations like the West Haven Development, Citizens for a Better West Side, and Westside Ministries. I am also thankful that I have been able to volunteer at First Defense Legal Assistance, helping protect the constitutional rights of those, who could not otherwise attain legal representation."
"I am also thankful that I have been able to assist in the success of future attorneys by offering externships at my firm and participating in Thurgood Marshall Moot Court Competitions."
Taylor earned a B.A. from Roosevelt University and a law degree from DePaul University College of Law, however, what makes her most qualified for this position is that she understands the problems you are facing both inside the courtroom and outside of it. Mable Taylor is devoted to you! Punch #245 for Mable Taylor. Thank you!