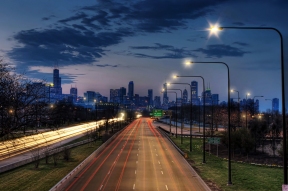 The City launched a major initiative to upgrade more than 270,000 of the city's street, alley and park lights to more reliable and higher-quality lighting. Over the next four years the Chicago Smart Lighting Project will improve safety and quality-of-life in neighborhoods across Chicago by replacing nearly all of the city's outdated and inefficient High Pressure Sodium (HPS) lamps. The project will be one of the largest municipal lighting modernization programs in the country.
Replacement of the HPS lamps will come at no additional cost to Chicago taxpayers. The new lights will consume 50-75 percent less electricity than HPS lights, generating significant electricity cost savings that will be used to finance the cost of the modernization. In coordination with the Chicago Department of Transportation (CDOT), the Chicago Department of Innovation and Technology (DoIT), and the Chicago Park District, the Smart Lighting Project is being spearheaded by the Chicago Infrastructure Trust (CIT), which launches the procurement process on Monday by issuing a Request for Qualifications and Proposals (RFQ/P).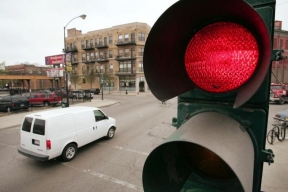 The Project pre-submittal conference will be on May 3 at the new Malcolm X College Conference Center at 1900 W. Jackson Blvd. RFQ/P Part I responses will be due May 20. All contracts with the selected bidder(s) will go before the City Council for approval. The work is expected to start early next year. Chicago's streetlights will continue to be owned and operated by the city of Chicago.