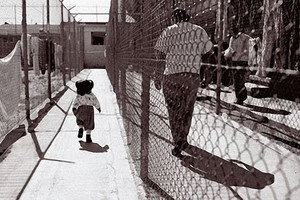 The Annie E. Casey Foundation proposed recommendations that state and local policymakers should adopt to help millions of children who struggle with emotional and financial instability as a result of having an incarcerated parent. More than five million children nationwide have experienced the separation of a parent due to incarceration, including 186,000 children in Illinois, according to A Shared Sentence: The Devastating Toll of Parental Incarceration on Kids, Families and Communities. Although the societal and financial implications of mass incarceration have prompted proposed solutions from policymakers, advocates and activists, the needs of children are usually overlooked. While Illinois spends heavily on corrections, too few resources exist to support children and families left behind. In its new KIDS COUNT® policy report, the Casey Foundation offered commonsense steps officials can take to address the increased poverty and stress that children of incarcerated parents experience – which research shows can have as much impact on their well-being as abuse or domestic violence. The Foundation's three policy recommendations are:
Ensure children are supported while parents are incarcerated and after they return.
Connect parents who have returned to the community with pathways to employment.
Strengthen communities, particularly those disproportionately affected by incarceration and reentry, to promote family stability and opportunity.
Detailed recommendations can be found in A Shared Sentence at www.aecf.org. Additional information is available at www.aecf.org/sharedsentence. For more information on Annie E. Casey Foundation, visit www.aecf.org.