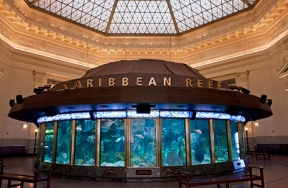 Curious, playful and coming into his own, Shedd Aquarium's rockhopper penguin chick that was no more than a ball of fluff only 10 months ago is now fully-grown and ready for a name. In continued community collaboration with Ann & Robert H. Lurie Children's Hospital of Chicago, the world-class aquarium is thrilled to announce that members of Lurie Children's community will exclusively choose the new moniker for the warm weather bird. Through April 25th, Shedd will bring the experience of learning at the aquarium directly to Lurie's in a number of ways, including live looks inside Shedd's penguin habitat via a live webcam and hands-on educational and naming activities and an up-close visit with some of the aquarium's feathered residents themselves. Name options for the vote have been provided by Shedd's animal care team and reflect the native areas where rockhopper penguins are found: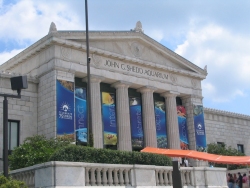 Lennox – for Isla Lennox, Chile
Dawson – for Isla Dawson, Chile
Diego – for Isla Diego de Almargo, Chile
Javier – for Isla Javier, Chile
The #WaddleItBe voting contest is open on Lurie Children's website and social media channels. On-site voting at Lurie Children's Hospital and Lincoln Park Outpatient Center will also be available for children and families. The winning name will be unveiled during a live event at Lurie Children's Hospital in celebration of World Penguin Day on Monday, April 25.