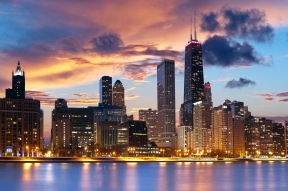 Compiled by Ashmar Mandou
This weekend is the "unofficial" start of the summer and we have compiled just a taste of what's to come in the next few months.
Chicago's Memorial Day Parade
Chicago's Memorial Day Parade honors all men and women who made the ultimate sacrifice in defense of the United States. The Wreath Laying Ceremony will begin at 11a.m., at the Eternal Flame on Daley Plaza. The parade will step off at noon and proceed south on State Street from Lake Street to Van Buren Street. Admission is free.
Navy Pier Fireworks
Navy Pier is the destination for spectacular fireworks perfectly synchronized to music on Lake Michigan. Kicking off Monday, 28th at 10:15p.m., Navy Pier's biweekly firework shows occur throughout the summer. For more information, visit www.navypier.com.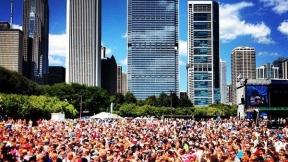 Randolph Street Market Festival
Home to the world renowned Chicago Antique Market, Indie Designer Market, and Modern Vintage Chicago the Randolph Street Market Festival is one of the most anticipated festivals of the year. The Randolph Street Market Festival will take place on May 28th and May 29th at 1340 W. Washington Street from 10a.m, to 5p.m. Shoppers can find furnishings, vintage clothing, jewelry, etc. Admission is $8 general and $3 for students. Children under 12 years old are free. For more information, visit www.randolphstreetmarket.com.
Mole de Mayo Festival
Set in the historic Pilsen neighborhood, the Eighteenth Street Development Corporation presents the seventh annual Mole de Mayo festival featuring an assortment of mole sauce by local chefs. The festival will be held at Ashland and 18th Street. For more information, www.moledemayo.org.