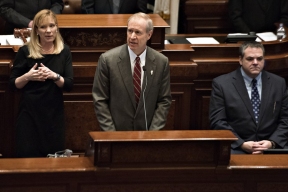 The state of Illinois earned $7.8 million less in investment income the first quarter of 2016 as a result of the budget impasse, Illinois Treasurer Michael Frerichs said on Tuesday. That translates into projected missed earnings of $31.2 million for 2016. Threats of unplanned fund sweeps and the need to pay court-ordered bills required the treasurer's office to make short-term investments that prioritized cash availability rather than longer-term, higher-yielding investment opportunities. "A budget is a spending plan. Without a spending plan, it is very difficult to know what money is needed for basic government operations and what money for normal investments," Frerichs said. "The law requires us to have money available to pay bills. The inability to adequately plan investments rips money out of the pockets of every person in our state, especially hurting those on the margins such as the poor, senior citizens, and children."
Metropolitan Family Services of Chicago is among the service providers that essentially has lent the state of Illinois money because the state has not paid its bills. "By the end of FY16, Metropolitan will be owed $2.6 million from the state of Illinois for contracted services that have not been paid. In order to keep core services open, we have been forced to tap our own credit and serve as involuntary lenders to Illinois. All year long, low-income families and not-for-profit providers have suffered, footing the bill for problems they did not create. The lack of a state budget is a structural failure that is damaging our economy, hurting thousands of people, and causing irreparable harm to communities served by organizations such as Metropolitan Family Services," said Taneka Jennings of Metropolitan Family Services.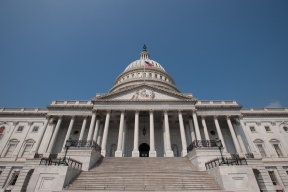 "Our agency has already made the painful decision to discontinue Acute Community Services, Parents as Partners and All Our Kids programs. If payment is not received by June 30, 2016, we will be forced to close four additional programs – Community Integrated Living Arrangement (CILA), Mental Health Juvenile Justice, Safe from the Start, and our Southwest Side and North Side Healthy Families. More than 800 clients will lose services and 30 jobs will be lost." The analysis compares the state's overall asset allocation and term maturities between March 2015 and March 2016.