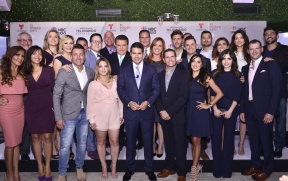 NBCUniversal Telemundo Enterprises announced the launch of "El Poder En Ti," the company's robust community initiative aimed at empowering viewers to take action for a better life in areas of key importance to U.S. Hispanics: education (Tu Educación), health (Tu Salud), finance (Tu Dinero) and civic engagement (#YoDecido). Cesar Conde, Chairman of NBCUniversal International Group and NBCUniversal Telemundo Enterprises, together with key partners and Telemundo talent, unveiled the new campaign. The multi-platform initiative, "El Poder En Ti," focuses on the power of self-conviction, empowerment and knowledge, supported by a specialized website, digital tools and resources.
"Through 'El Poder En Ti,' we aim to highlight that it doesn't take a fictional super hero to make great things happen – it's about the power within all of us," said Conde. "We have a tremendous responsibility to our community and look forward to helping empower Latinos to maximize their personal and professional potential as an important driver of U.S. economic, political and cultural growth for decades to come." Elpoderenti.com will serve as the central hub and resource center for the initiative and will connect viewers to valuable educational resources and content updated daily, including: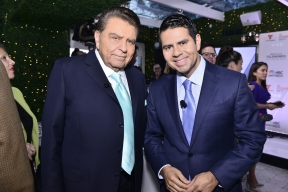 Elpoderenti.com/tueducacion – focusing on families with school-aged children with an emphasis on closing the Latino student achievement gap, especially in the areas of STEAM (Science, Technology, Engineering, Arts and Entertainment, and Math), and will highlight college preparation, career paths and job opportunities.
Elpoderenti.com/tusalud – focusing on the habits of healthy living and disease-specific prevention (heart disease, cancer, obesity and diabetes), and including weekly healthy recipes. The initiative will also be supported by Telemundo owned stations during local health fairs.
Elpoderenti.com/tudinero – focusing on financial literacy, zeroing in on savings, building credit, debt management, setting financial goals, home ownership, avoiding fraud and financial preparation for college. ASPIRA, CNC, and Hispanic Federation will serve as national partners, in addition to the Council for Economic Education and CNBC.
Elpoderenti.com/yodecido – Telemundo Network's #YODECIDO one-of-a-kind comprehensive and multi-platform effort that seeks to inform, empower and engage Hispanic voters in 2016. For additional information: www.telemundo.com/elpoderenti.
Photo credit: Telemundo