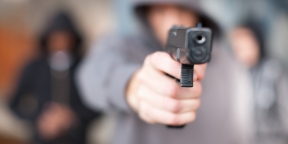 Ald. Raymond Lopez (15) issued the following statement following the news that another in a string of gang-related shooting in the 15th Ward occured on Sunday afternoon:
"Summer should be a time for fun, picnics, sprinklers and swimming. But for much of our city's South and Southwest Sides, this summer has been marked by two things: gun violence and neighbors grieving and marching for an end to the shootings. We're facing a public health emergency due to intensifying gang conflict in the 9th Chicago Police District, in the 15th Ward as much as anywhere.
"The latest shooting took at a known 'gang house' located in the Brighton Park neighborhood on Sunday. A 16-year-old young man and a 33-year-old man were shot in the 2400 block of West 45th Street. Neighbors reported hearing between 15 and 20 shots fired.
"I've been calling for a serious, concentrated task force of law enforcement to help stem this violence and stop the flow of weapons into our neighborhoods. I've been joined by leaders of our community organizations, block clubs and local school councils.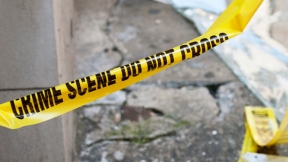 "Together, we have stepped up efforts to combat problem houses known as centers of gang activity, asking landlords to shut them down. My office has identified 21 problem buildings in the 15th Ward. We are working with police commanders, the Building Department, and the courts in order to shut these buildings down. The building involved in Sunday's shooting was one of those houses.
"The 9th Police District is now in the third week of an expanded Anti-Violence Initiative. I urge Police Superintendent Eddie Johnson to provide assurance that the increase in officers will be accompanied by new and more aggressive law enforcement tactics aimed at getting weapons off the streets.
"Let's make the 15th Ward an undesirable area for gangs to hang out. Let's make it an inconvenient area for their operations. Let's make them pick up and move out of here. I will continue to advocate for increased investment in the social service agencies and after-school programs that have suffered because of Gov. Rauner's drastic budget cuts, I requested increased bike patrols and community awareness meetings, all to restore neighborhood morale and help gather information about gang activity.
"Finally, and perhaps most cricially, I have made a particular request to the Superintendent that the CPD stop half all transfers out of the 9th District, and any other high-crime district in Chicago, as long as we remain in this crisis period.
"I have faith in our officers; however, it is clear to me and my constituents that the CPD's current engagement tactics are not deterring gang members and drug dealers. Without a dedicated effort, specific and responsive to the needs of these neighborhoods, a serious effort to deal with the proliferation of guns, and without meaningful investment in resources for our community, we won't address the root causes of this violence."