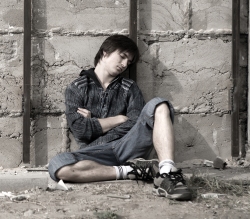 The City of Chicago released its annual Homeless Point-in-Time (PIT) Count and Survey Report, revealing a 13 percent decrease in both sheltered and unsheltered populations during 2015-2016, compared to the 2015 PIT count done in the previous year. The 2016 PIT count revealed 5,889 homeless persons in January, down from 6,786 last year, and marking the lowest observed count of homeless individuals citywide in over a decade. The 2016 PIT Report more closely analyzes trends in homeless subpopulations in the city than has been done in previous years, with noted decreases among homeless Veterans, chronically homeless individuals, and homeless youth over last year. With overall homelessness down over last year, the 2016 PIT demonstrates progress toward the city's broader goal of reducing homelessness through success with the following subgroups:
• Veteran homelessness has decreased for the second consecutive year and by 22 percent since last year;
• Chronic homeless is down by 68 percent;
• Unaccompanied youth has dropped by 14 percent;
• Families and families with children living in shelters has decreased slightly (from 677 in 2015 to 661 in 2016), while reaching the city's lowest number of families in shelters since 2007.
The Chicago Department of Family and Support Services (DFSS) conducts the annual Point-In-Time count to assess the city's homeless population, estimating how many homeless residents reside in shelter and in public spaces on any given night. Mandated by the U.S. Department of Housing & Urban Development (HUD), the PIT count requires municipalities and homeless service providers to demonstrate their needs every two years at a minimum. Though 2016 is not a year in which the City is required to report, DFSS conducts the PIT to better monitor and allocate resources to homeless individuals.