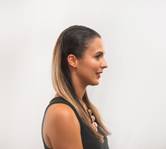 Fall is around the corner, and what better way to embrace the last season of the year than with fresh new hair styles? Celebrity hair stylist, Leonardo Rocco and Suave Professionals are sharing the latest hair tips and trends for autumn. Rocco has created two fashionable looks that will carry you into the fall season with the help of a step-by-step "how-to" to ensure the looks can be easily recreated at home anytime. Don't forget to share your new look on our Twitter page, @News_Lawndale by using #SuaveBeliever or share on our Facebook page.
Look #1 "Slicked-Back Look"
Step 1: Prep the hair by brushing throughout and applying new Suave Professionals Biotin Infusion Anti-Breakage Serum, which helps prevent 95 percent of breakage to achieve much stronger hair.
Step 2: Brush all your hair back using Suave Professionals Luxe Style Infusion Light Weight Weather Proof Cream to achieve the "wet" look, then comb your fingers through to give it a more informal look.
Step 3: Finish off by spraying hairspray all around to give a lasting hold to the look.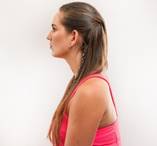 Look #2 "Mini Dutch Braids"
Step 1: Prepare the hair applying the new Suave Professionals Luxe Style Infusion Weightless Blow Dry Spray and proceed to dry the hair.
Step 2: Once dry, take a section of hair from each side behind your ears and braid.
Step 3: Next, spray the Suave Professionals Sea Minerals Infusion Texturizing Sea Salt Spray from root to tip to create texture. Brush back sides of hair with fine tooth comb and secure with bobby pins.
Step 4: Next, brush back top middle section of hair and leave loose.
Step 5: Finish off the look by applying Suave Professionals Luxe Style Infusion Plump Hold Hairspray to ensure the style will stay in place all day/night.