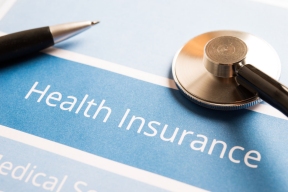 The majority of Americans – more than 150 million – still receive their health insurance benefits through employer-sponsored health plans. Many will be able to select or change their health insurance for 2017 starting in early October through the annual open enrollment period at their place of employment. Individuals and families who understand health insurance concepts, terms and spend time reviewing their options find ways to save money on their health insurance. Open enrollment is an important time to ensure people make choices that support their health needs and the needs of their families. To make open enrollment season easier, Colleen Van Ham, president and CEO of UnitedHealthcare of Illinois, offers these five tips:
Take time to review your options: Don't wait until the last minute to make your benefit elections or rush through the process. Instead, start early and get your questions answered. Your employers and health plan representatives are available to help with the process. Remember there's more to each plan than co-payments, deductibles and premiums. Take a few minutes to check if your doctor is in the plan's care provider network and that your prescriptions are covered.
Look for incentive-based wellness programs: Some health plans offer wellness programs that enable people to earn financial incentives – such as lower premium costs or deductible credits – for completing health assessments, signing up for a health coaching program, lowering cholesterol, going to a gym or even using a fitness tracker to monitor daily walking patterns. These incentives can help save you money, in some cases up to $1,500 a year, and encourage you and your family to practice healthier behaviors.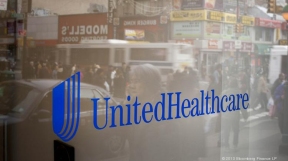 Take advantage of health care apps and online tools: Many health plans have created apps and online resources to help people locate a health care professional or check if their doctors are in-network, compare treatment costs, review claims and find more information about their health plans. For instance, the Health4Me app (available for Apple and Android devices) makes it possible for all consumers to comparison shop based on quality and cost for more than 875 common medical services across nearly 600 health events.
Open a Health Savings Account: More employers are offering health plans that include a Health Savings Account (HSA) option. An HSA is like a personal bank account specifically for health-related expenses – you own all the money in it, including contributions from your employer. HSAs offer a triple tax advantage: money is deposited pre-tax from your paycheck and accrues interest tax-free, and withdrawals are not taxed as long as funds are used for qualified health-related expenses.
Don't overlook other important benefits available to you: Specialty benefits, such as dental, vision, accident or critical illness insurance plans, are often lower-cost options that can protect you and your family from head to toe. Research shows a connection between oral health and overall health, so adding a dental plan may help prevent larger medical problems. A vision plan may offer eye exams that can identify chronic conditions like diabetes, and offer reduced pricing on frames and lenses. Critical illness plans can provide important financial benefits for unexpected health situations.