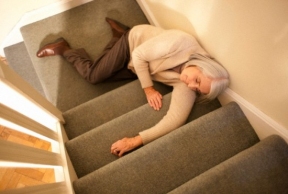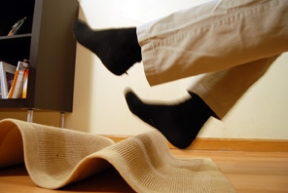 Every 13 seconds, an adult over the age of 64 is treated in an emergency room for a fall-related injury, often leading to loss of health and independence for seniors. In addition to their physical and emotional impact, falls are costly. In 2013, the total cost of fall injuries was $34 billion, and 78 percent of that expense was paid for by Medicare. According to the National Council on Aging, the expense may nearly double by 2020. Participation in programs designed to reduce the fear of falling, enhance skills and strategies to reduce fall risk, and facilitate exercises to increase strength and balance have been shown to reduce a senior's risk of falling and related health care costs. To increase access to these programs for seniors in Cook and surrounding counties, Harmony Health Plan Inc., a subsidiary of WellCare Health Plans, Inc. (NYSE: WCG), provided a $25,000 grant in 2015 to White Crane Wellness Center, a nonprofit organization in Chicago that offers health and wellness services to older adults. The grant enabled the organization to expand its efforts to reduce falls and fall-related injuries by offering evidence-based, falls prevention programming for hundreds of seniors. Today, in recognition of National Falls Prevention Month, Harmony, White Crane Wellness Center, and the Illinois Fall Prevention Coalition announce the release of the "Illinois Fall Prevention Coalition Directory." The directory contains more than 100 fall prevention programs and resources designed to help seniors prevent falls through muscle strength and balance exercises, and education about environmental risks. Dr. Robin L. Jones, Harmony's medical director, shared these key fall prevention tips for seniors:
Attend balance and exercise programs that build strength and flexibility.
Do a fall assessment with your doctor.
Regularly review medications with your doctor or pharmacist to ensure there are no side-effects that could cause a fall.
Regularly check your vision and hearing, and replace glasses as necessary.
Keep your home safe by removing tripping hazards and increasing lighting.
Talk to your family members about ways they can help keep you safe.
For more information about White Crane's fall prevention programs, call (773) 271-9001.