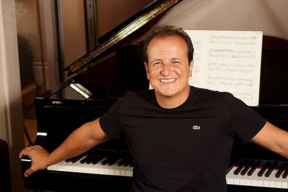 By: Amelia Orozco
Follow me on Twitter: @Amelia_Orozco
Julio Reyes Copello is a Multi-Grammy Winner for composing and producing some of the best music of our times, and with some of the biggest stars around, like Ricky Martin, Thalía, Jennifer Lopez, and Nelly Furtado, just to name a few. And this year at the 17th Annual Latin Grammy Awards, he has been nominated four times, once for "Record of the Year" and three nominations for "Album of the Year." In a brief interview with Lawndale News, he shared news about the nominations, his passion for music, and an exciting project with Fusion Network/NASA.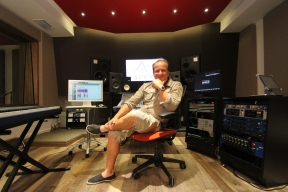 Lawndale News: You're Columbian and Italian?
Julio Reyes Copello: Yes, my maternal grandmother was Italian. She came to Colombia where I was born. I never met her but she had that musicality and passion.
You definitely inherited that passionate spirit. What goes through your mind as you work?
When I talk about music, all the processes are emotional. The worst thing that can happen is to let reason come and take control. My musical education helped me to capture that. It allowed me to become an architect to give it shape and to get rid of the "Academy of the Square Mind."
When you work with an artist, do you get personal?
Absolutely, with Marc Anthony it was almost like supernatural. I have been there in the most important moments, like a biographer, on his life, with his songs. For example, when he was in his first relationship and then divorced there was a song, naturally. I did not plan it but I did happen to have a song.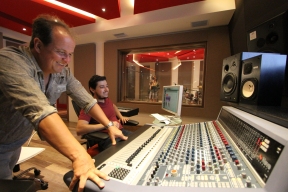 What is your goal as you work on your music?
It's not just a business. Music is a parallel universe. It gives you a different perspective of reality. For four minutes you can get out of this world. We have a mission to plant that in people's heads. It's a spiritual language.
Aside from all the recognition, what is the most satisfying part of your work?
I know how lucky I am to get nominations. But to me it is also a huge responsibility. To me, it's my whole approach to production, creating a consciousness of how important it is to keep this clear. The nature of an artist is to be self-destructive, but they are the channel. They have to be prepared to be that. That's where I come in. The producer is like an educator or an architect.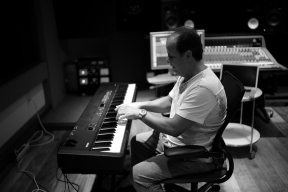 You conducted the London Symphony Orchestra for a special project, tell us about that.
Yes, it was for the Fusion Network/NASA's "Mars 2030-Virtual Reality Experience." I was blown away to be honest with you. I was scared with the virtual reality, the goggles and the process, but now that I see it, I am amazed. The artistic abilities are limitless. An artist can create his own universe with virtual reality tools. It's total immersion. And the guy who did all the graphics, is my nephew, Julian Reyes. He's amazing.
The Latin Grammys will take place on November 17, 2016 in Las Vegas, Nevada.