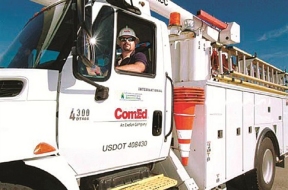 As temperatures begin to fall this season and Illinois residents start to utilize more energy to heat and light their homes, ComEd is encouraging its customers to take advantage of its industry-leading energy efficiency programs to save energy and money. October is National Energy Efficiency Month, which serves as a reminder to customers to look for ways to save energy and ComEd has the solution. ComEd's Energy Efficiency Program is one of the largest programs in the nation offering its customers a variety of options that can help them cut back on their energy usage while saving money and being environmentally responsible. ComEd Energy Efficiency offerings include: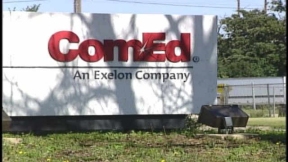 Home Energy Assessments – Customers not sure where to start when looking for energy savings can schedule a FREE energy assessment of their home or apartment. During the assessment, homeowners will receive free installation of energy-saving products, including select ENERGY STAR® certified CFLs and LEDs, programmable thermostats, showerheads, and more as well as personalized savings recommendations. Smart thermostats and select ENERGY STAR® certified LEDs are also available for homeowners to purchase at a discount and include FREE installation.
Recycling – Customers can retire their old fridge or freezer by scheduling a free pickup from ComEd. Old refrigerators and freezers can cost up to $150 a year in electricity. ComEd will pick up the customer's old, working fridge or freezer for FREE, recycle it in an environmentally responsible way, and send the customer $50.
Rebates – ComEd offers rebates of up to $100 on qualifying smart thermostats. This rebate can cut the cost of the devices nearly in half, making the convenience and increased control of energy use more affordable. ComEd also offers a variety of rebates on select ENERGY STAR® certified appliances, including refrigerators, freezers, clothes washers, electric clothes dryers and more.
Discounts – Customers can take advantage of instant in-store discounts on select ENERGY STAR® certified CFLs and LEDs at over 1,100 local retailers. Simply look for the "Lower Price" sticker to save. CFLs and LEDs use about 75 percent less energy and last longer than traditional incandescent light bulbs.

For more information on the ComEd Smart Ideas Energy Efficiency Program, visit ComEd.com/HomeSavings for residential customers and ComEd.com/BizSavings for business customers.