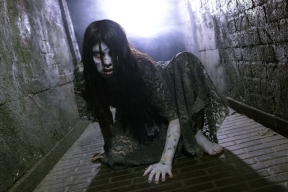 Compiled by Ashmar Mandou
The City is ripe with haunted houses around the city so make the most of your weekend by visiting one of these spooky sites.
Disturbia Screams in the Park
The creative minds behind Disturbia Torment of Fears in Addison, IL combine forces with Rosemont's Screams in the Park for a collaborative haunted experience. Visitors descend into the lower level of a parking garage, where they journey through 35 interactive rooms. A minimum of age 13 and up is recommended.
MB Financial Park at Rosemont, 5501 Park Pl, Rosemont; Friday, Oct. 14th through Saturday, Nov. 5th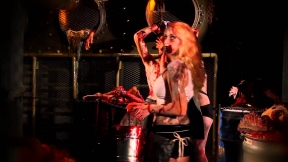 Statesville Haunted Prison
Zombie Army Productions' flagship haunted house sits 50 minutes southwest of Chicago, but serious thrill seekers will want to make the trip. Visitors enter the fictitious Statesville Prison where they traverse 23 different cells filled with rioting prisoners before dodging zombies in the City of the Dead. It's a visceral experience that's not for the faint of heart or anyone younger than 10.
Statesville Haunted Prison, 17250 S. Weber Rd, Crest Hill 60441; Thursday, Oct. 13th through Monday, Oct. 21st
13th Floor Haunted House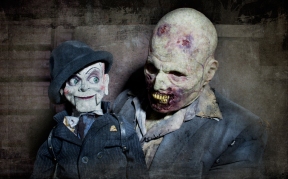 With more than 30,000 square feet of space, the 13th Floor Haunted House in Melrose Park offers one of the more expansive, scare-filled experiences in the area. This year, the venue is split into two attractions: Bloodlines: Legacy of Darkness, a cemetery filled with vampires, and the Dead End District: Fallout, a post-apocalyptic, zombie-infested urban nightmare.
13th Floor Haunted House, 1940 George St, Melrose Park; Through Saturday, Nov. 5th
House of Torment
The suburbs get even scarier this fall, with two attraction themes awaiting you in the House of Torment Chicago. You'll encounter demented high school students and zombie cheerleaders in Nightmare High, and a gang of clown killers chasing you through the streets of Morton Grove in The Frenzy. On November 4th and 5th, you can participate in the blackout event, which allows you to walk through both attractions with only a glowstick to light the way.
House of Torment Haunted House, 8240 N. Austin Ave., Morton Grove; Through, Nov. 5th