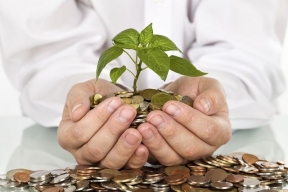 MYTH #1: Hard work will pay off eventually. As long as I continue to earn a solid income, I'm doing well for myself and my family financially.
FACT: Just like hard work, planning is a key part of financial success. Did you know 7 in 10 Hispanics do NOT have a financial plan? Earning money is key; but unless you are also managing your money through a holistic, long-term financial plan, chances are you're selling yourself short. TIP: Review your employer benefits and make sure they include full coverage for disability and long-term care. If something happened to you, would you be able to continue to provide for your family? Most employer plans only cover up to a percentage of your income. Also consider a whole life insurance policy as part of your overall financial plan. Along with the primary benefit, there are some living benefits of a whole life insurance policy, such as a cash value, worth considering as part of your legacy plan. Learn more about the kinds of life insurance here: https://www.northwesternmutual.com/products-and-services/life-insurance.
MYTH #2: I don't make enough money to meet with a financial representative.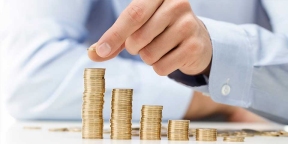 FACT: More than half of Hispanics believe there is a financial minimum to meet with a financial representative, but that's a myth. Everyone deserves financial security, and Northwestern Mutual financial representatives are passionate about helping their clients achieve their financial goals. We have network offices throughout the country, and our representatives are accessible and personable. Regardless of your income, savings or financial education, you can get started on your financial plan today. TIP: Do your homework! Financial planning is unique for each individual or family so make sure you choose the financial professional that's right for you. Is the representative involved in your community? Do they have experience with the financial products you are interested in? Can they help you plan for key events like retirement, your first mortgage, funding your child's education or quinceañera? To find a financial representative in your area, visit: https://www.northwesternmutual.com/financial-professional-locator.
MYTH #3: I'm young – I have awhile before I need to start thinking about retirement.
FACT: You're NEVER too young to begin planning for your retirement. The earlier you start, the better, because you'll have more time to save and realize benefits of compounding interest. Gone are the days when pensions and social security provided all of the income you needed for retirement. Now, more than ever, you are responsible for managing your own retirement, and that starts with making sure you have a financial plan. TIP: Sit down with your spouse or family and have a conversation about your goals. Do you dream of leaving a legacy to fund your children's or grandchildren's education? Does your retirement include relocating or traveling overseas? If you were financially secure, what would you dream of doing? Visualizing your life goals will help your financial representative create a financial plan that is customized for YOU. For more insights, visit: https://www.northwesternmutual.com/financial-guidance/planning-priorities/saving-for-retirement.