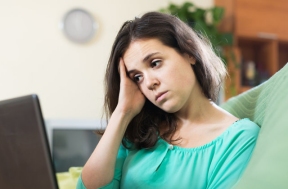 "I missed the apples, but I got a lot of other good, healthy stuff," says Flora, a Bunker Hill Community College (BHCC) student who is cradling a bag of oatmeal, cauliflower, carrots, ground turkey, and enough yellow onions to fuel her favorite sofrito recipe. "I'm Latina, so I have to have my sofrito!" she laughs.
She's also human, so she has to have food, period. Unfortunately, as the costs of college in the U.S. have skyrocketed—not to mention affordable housing, healthcare, and transportation—the old "starving student" stereotype is close to truth for Flora and hundreds of thousands of her peers across the nation. Flora's bag of food, gathered during the final minutes of the Greater Boston Food Bank's monthly visit to the BHCC campus, hopefully will feed her for at least a week, or until she gets her monthly $70 in SNAP benefits, previously known as food stamps.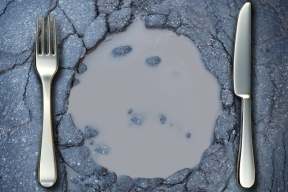 "SNAP usually lasts about two weeks, and that's if I buy smart—things that I actually have to cook," says Flora, a nursing student. "If I get myself a coffee in the morning, that's it for the day!" In 2016, hunger on college campuses doesn't mean late-night munchies. The issue is a growing number of students whose only meal of the day is donated, day-old bread.
Last year, Sara Goldrick-Rab, founder of the Wisconsin HOPE lab and author of Paying the Price: College Costs, Financial Aid, and the Betrayal of the American Dream, surveyed 4,000 students at ten community colleges, ranging from New Jersey's Essex County College to rural Western Wyoming Community College to several California community colleges.
More than half said they struggled with "food insecurity," or a lack of nutritional food. More than one in five said they regularly go hungry because they don't have money to buy food. Thirteen percent also reported they were homeless. Other studies have looked at specific campuses or systems: 21 percent of University of Hawai'i students were found to be food insecure in 2009; 39 percent at the City Colleges of New York (CUNY) in 2011; 42 percent on University of California campuses in 2015; and a whopping 59 percent at rural Western Oregon University, also in 2015. "Students on food stamps doesn't sound like something that should be happening—but it does," says BHCC instructor Wick Sloane, a frequent author on the topic of campus hunger.