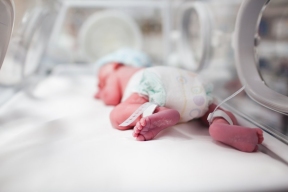 Por Debra Ness, presidenta, National Partnership for Women * Families, y el
Dr. Kwame Foucher, funcionario medico senior de Unitedhealthcare of Illinois
Editado por Lawndale Bilingual News
Noviembre es el Mes Nacional de Concientización de Nacimientos Prematuros, momento ideal para que las familias de Illinois piensen sobre la salud de las madres embarazadas y los bebés y recapaciten sobre como aumentar las probabilidades de embarazos y partos seguros y saludables. Uno de cada diez bebés, a nivel nacional, nace prematuro, de acuerdo a los Centros para la Prevención y el Control de Enfermedades. Aunque los nacimientos antes del término representan un pequeño porcentaje de todos los nacimientos, estos infantes representan una gran proporción de infantes fallecidos. En Illinois, el índice de mortalidad infantil es de 6.2 por mil nacimientos vivos, colocando al estado en el No. 26 a nivel nacional, de acuerdo a America's Health Rankins® de United Health Foundation: Reporte de Salud de Mujeres y Niños. El acceso apropiado a cuidado prenatal y post parto y el bienestar infantil es sumamente importante para la salud de madres y bebés. También es importante para las madres, las familias y los doctores, reconocer los peligros asociados con partos electivos no indicado por los médicos, antes de las 39 semanas de embarazo y los impactos potenciales. American College of Obstetricians and Gynecologists (ACOG) define las semanas 39 y 40 como un embarazo de término completo y aconseja contra partos electivos antes de las 39 semanas.

Los bebés nacidos antes de las 39 semanas son más propensos a tener problemas respiratorios y retraso de desarrollo, de acuerdo a muchos estudios publicados. Una revisión de datos de reclamos de UnitedHealthcare mostró el 46 por ciento de disminución en admisiones a NICU. Illinois es uno de más de 30 estados catalogado peor que el blanco nacional/por partos por cesárea, con un índice del 25 por ciento, de acuerdo a un análisis reciente de Reportes del Consumidor. El blanco nacional para las madres primerizas con partos de bajo riesgo es del 23.9 por ciento o menor, según el Departamento de Salud y Servicios Humanos.
La emergente tecnología, incluyendo una miríada de aplicaciones móviles, ayuda a las mujeres embarazadas y a los nuevos padres. Recursos en línea y aplicaciones móviles hacen que las mujeres embarazadas lleven un mejor conteo de sus visitas prenatales, facilitándoles seguir las citas recomendadas antes y después del parto. Aconsejar un embarazo saludable y de tiempo completo – y evitar cesáreas innecesarias – es responsabilidad de padres y profesionales de la salud y la tecnología está ayudando a hacerlo posible. Las últimas semanas del embarazo pueden ser un reto, pero son importantes para el desarrollo y la salud del bebé.