By: Ashmar Mandou
President Trump signed an executive order Wednesday designed to crack down on "sanctuary cities" –a term for up to 300 communities that have policies protecting the nation's 11 million undocumented immigrants from deportation. According to the White House Press Office, the executive order will "strip federal grant money from the sanctuary and cities that harbor illegal immigrants." At a news conference just moments after Trump's executive order was announced, Chicago Mayor Rahm Emanuel said Chicago wouldn't budge. "I haven't read the content of the sanctuary city (order), but I want to make very clear, we are going to stay a sanctuary city," Emanuel said. "We're going to stay a sanctuary city," Emanuel said in a news conference after Wednesday's City Council meeting. "There is no stranger among us. We welcome people, whether you're from Poland or Pakistan, whether you're from Ireland or India or Israel and whether you're from Mexico or Moldova, where my grandfather came from, you are welcome in Chicago as you pursue the American Dream." Trump's order also calls for the hiring of 10,000 new immigration officers and for the deportation of immigrants living here illegally who have been convicted of a crime, been charged with a crime, committed acts that "constitute a chargeable criminal offense," have abused a program related to public benefits, who have been subject to "a final order of removal," or who in the judgment of an immigration officer "pose a risk to public safety or national security."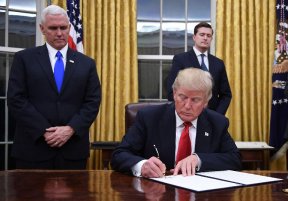 What is a sanctuary city?
The term "sanctuary city" is a broad term applied to jurisdictions that have policies in place designed to limit cooperation with or involvement in federal immigration enforcement actions. Cities, counties and some states have a range of informal policies as well as actual laws that qualify as "sanctuary" positions.
How does it work?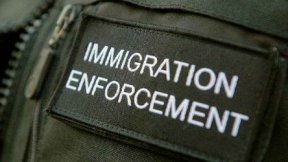 There is no single definition for a sanctuary city. Cities, such as Los Angeles and San Francisco have set their own policies in space as well as Chicago. "Chicago has in the past been a sanctuary city," Emanuel said in November, according to the Sun-Times. "It always will be a sanctuary city." Emanuel also referenced Chicago's "Welcoming City Ordinance," a collection of laws similar to others around the country that make clear Chicago will not help investigate the citizenship status of individuals unless mandated by law or a court, will not discriminate issuing city services depending on citizenship and will not cooperate with immigration detentions.
What role does federal money play?
The order appears to apply mostly to future federal grants, though after OMB's review, Spicer explained that the funding identified could be taken away. That fund alone allocated $274.9 million in 2016, according to the Bureau of Justice Statistics, and the five states with the most allocations were California, at $30.5 million; Texas, at $21.4 million; Florida, with $17.8 million; New York, with $15.6 million; and Illinois, at $10.4 million.