Immerse yourself in Chicago's urban gateway to nature and science for free every week at the Peggy Notebaert Nature Museum. Illinois residents receive entry at no cost on suggested donation Thursdays from 9 a.m. to 5 p.m. Illinois residents can experience the hands-on fun the Nature Museum has to offer. As winter rages outside, it's always summer in the Judy Istock Butterfly Haven. Toddlers can enjoy early-childhood-focused programming at Museum Toddler Time, featuring a new theme each week and unstructured play time in the Hands-On Habitat. Live Animal Feedings also offer an opportunity to see animal experts feed our various species of frogs and toads live through the Look-In-Lab.
February Events: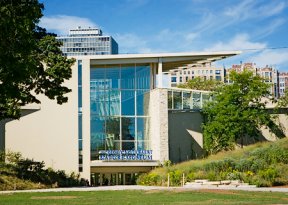 Feb. 2: Electric Neil will host a sing-along that is high energy, educational and a ton of fun. Kids can sing, clap and dance to up-tempo songs that focus on the natural world around them
Feb. 9: Join us at the Look-In Lab for a Live Animal Feeding to discover how our animal experts feed various species of frogs and toads.
Feb. 16: Watch newly emerged butterflies take their first flight into the Judy Istock Butterfly Haven at 2 p.m.
Feb. 23: Join the Nature Museum for a panel discussion revealing challenges faced by Lake Michigan. The evening will start with an action expo, featuring scientists and teachers from Illinois-Indiana Sea Grant and the Center for Great Lakes Literacy sharing their research and stewardship opportunities in a fair-type setting and will culminate with a distinguished panel of experts from the Alliance for the Great Lakes, the Field Museum, and Shedd Aquarium.