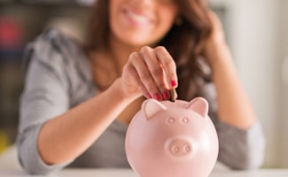 With Women's History Month in full swing, it is a good time for women to think about their future while they reflect on the past. In today's rocky financial climate, it is important that women take action now to secure their future, keeping in mind the unique financial needs that all women face. Key considerations women need to make when planning for retirement include:
Prepare for a lengthier retirement. Women tend to outlive men by an average of six years (according to the Administration of Aging) — which means a longer retirement. To maintain financial growth, women should consider keeping a portion of their savings in stock investments to counteract the impact of inflation.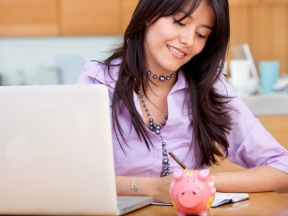 And a more expensive one. Longer life expectancies not only require planning for more years in retirement, but also higher expenses, especially medical. To ensure financial stability, women should consider signing up for supplemental insurance to cover additional health costs.
Save more to make up for earnings loss. On average, women still earn 75 percent of their male counterparts (according to the U.S. Department of Commerce Economics and Statistics Administration) and over the course of their working years, spend more time out of the workforce to care for their families. To counteract the forces that are weighing on their ability to accumulate savings, women should focus on putting away as much as possible during the years they are working and earning an income.
Manage risk appropriately. Only 32 percent of women are willing to take risks compared to 51 percent of men. To optimize return rates on investments, speak with a financial consultant who can advise on portfolio allocations, specific to individual risk tolerances and financial circumstances.