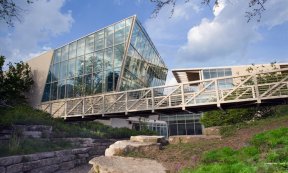 In the face of record-breaking temperatures and the need for increased conversation around climate change, the Chicago Academy of Sciences/Peggy Notebaert Nature Museum is excited to open the self-produced exhibit Our House: Rethinking Home in a Changing Climate. For 160 years, the Peggy Notebaert Nature Museum has connected people to the environment and natural world through education, science and timely exhibits. Our House is designed to help us think about how our choices are in harmony with nature, or not. The homes we live in today, and build in the future, must adapt to help protect against extreme weather and climate change. Inside the exhibit, guests can: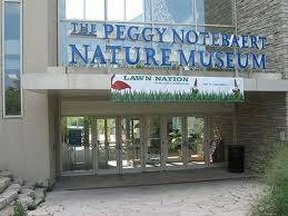 Play in a giant wood block house and explore a backyard to see where animals are found in our yards and neighborhood.
Interact with touchscreen games to solve climate change challenges facing our homes and discover creative solutions that reduce our environmental impact.
Put imaginations to work by creating houses equipped to handle extreme weather and climate change.
Discover ways we support and promote natural habitat for plants, animals and more.
Learn how we can tell climate change is occurring.
Investigate new building materials and methods.
Manipulate the main CO2 causes found in our homes: power, materials, HVAC, and water.
The exhibit – included in the price of admission – runs through September and will then travel to other institutions in the U.S.