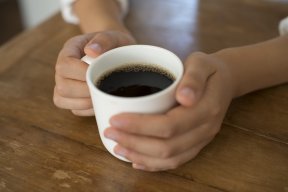 Los amantes del café pueden beber – y beber – de esta forma: Tomar cuatro tazas de café al día no es malo para la salud, descubrió un nuevo estudio. Los aproximadamente 400 mg de cafeína que se encuentran en esa cantidad de café es no suponen un peligro para los adultos saludables, pero las mujeres embarazadas deben de tomar menos de 300 mg, o tres tazas al día, de acuerdo a investigadores de International Life Sciences Institute, cuyo desplegado apareció el viernes en el diario Food and Chemical Toxicology. La sucursal North America de ILSI revisó cerca de 740 de estudios relacionados con la cafeína, conducidos entre el 2001 y el 2015, para llegar a estos resultados.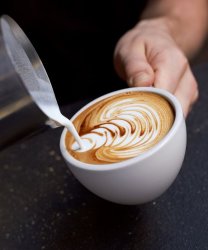 "Esta revisión sistemática provee la evidencia que fomenta nuestro entender de la cafeína en la salud humana", dijo el Dr. Eric Hentges, director ejecutivo de ILSI North America. "Esta revisión provee, también, la investigación comunitaria sobre datos y evidencia valiosa para respaldar el desarrollo y la ejecución de futuras investigaciones sobre la seguridad de la cafeína que impactará la salud pública. El consumo promedio diario de cafeína en todos los grupos de edad es de 165 mg, aproximadamente 105 mg de los cuales es café, descubrió el estudio.
El año pasado, un estudio de UK descubrió que beber más café podría reducir el tipo de daño al hígado asociado con comer o beber demasiado. Esos datos encontraron que beber dos tazas adicionales de café al día estaba realacionado a un 44 por ciento menor riesgo de desarrollar cirrosis biliar. Una taza de 8 oz de java elaborada contiene entre 95 y 165 mg de cafeína. El consumo de cafeína en el pasado había estado relacionado a presión arterial alta y enfermedades cardíacas, de acuerdo a WebMD. Las mujeres que consumen más de dos bebidas con cafeína al día, tienen más probabilidades de tener un aborto las semanas previas a la concepción, descubrió National Institutes of Health.