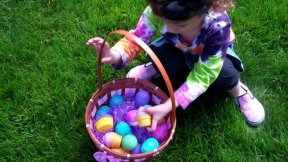 The Great Chicago Egg Hunt at Maggie Daley
Friday, April 14, 2017 from 10a.m., to 2p.m.
Maggie Daley Park
337 E. Randolph St.
Chicago, Illinois 60601
(312) 552-3000 (Park )
(312) 742-3918 (Fieldhouse)
Fee: $5.00
Age Range: At least 1 but less than 12
Come join us for a one of a kind Egg Hunt. Medieval Times has partnered with Maggie Daley to provide a unique event. Come for the egg hunt and enjoy all the activities. The Knights parade, Knight Performances, knight training, medieval crafts, and more! Children ages 1 through 12 years. Children must be accompanied by an adult. The fee is $5 per child.
Mr. Hippity Hop at Loyola
Saturday, April 15, 2017 from 11:00 AM – 12:00 PM
Loyola Park
1230 W. Greenleaf Ave.
Chicago, Illinois 60626
(773) 262-8605
Fee: Free
Age Range: At least 3m but less than 5
This event introduces young children to Mr. Hippity Hop, a giant white rabbit, as they search for plastic eggs among the toys. They receive a prize for recycling the eggs.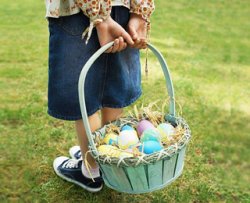 Bunny Rock Chicago 5K and Egg Hunt
April 15
Montrose Harbor, 601 W. Montrose Ave., Chicago
This festive race is sure to bring lots of excitement and entertainment with 80's rock music being played at the start and finish line, amazing amenities, and an overall fun, spring-filled race. All 5K race participants will receive bunny ears, neon sunglasses, a dri-fit unisex t-shirt, and A FINISHER MEDAL. Activities include egg hunt with over 3000 candy filled eggs will be available for children (Ages 2-10), a live Petting Zoo, and opportunities to take a picture with the Easter Bunny. 5K at 9 a.m. Egg Hunt: 10:15 a.m. Egg Hunt for ages 2-10. Egg Hunt $10; 5K $35.
Easter Egg-Stravaganza
April 15
Lincoln Park Zoo, 2200 N. Cannon Dr., Chicago
Enjoy a brunch buffet, multiple egg hunts for different age groups, photos with the Easter Bunny, music, craft making and animal viewing-plus free, unlimited rides (weather permitting) aboard the AT&T Endangered Species Carousel and Lionel Train Adventure. Purchase tickets online. All ages. 8am – 1pm. See web site for pricing.
Lunch with the Bunny at Horner
Saturday, April 15, 2017 from 11:00 AM – 1:00 PM
Horner Park
2741 W. Montrose Ave.
Chicago, Illinois 60618
(773) 478-3499
Fee: Free
Age Range: Less than 8
This event is at capacity.
Come out and enjoy Lunch with the Bunny at this fun-filled luncheon. Activities for the entire family will include food, arts and crafts, and music. Register at www.hornerpark.org Fee is per lunch.