As of this month, AARP Illinois is accepting nominations for 50@50+ Illinois honoring Unsung Heroes who make tremendous contributions to improving our cities and neighborhoods. Illinoisans ages 50 and older work very hard and in innovative and creative ways to improve the lives of their communities and of their fellow citizens. But their trailblazing efforts are often unnoticed. That's why AARP Illinois has joined forces with Crain's to seek 50 individuals who are disrupting aging, innovating practices, creating better outcomes across the state, and who just don't adhere to the belief that you have to be under forty to shake things up or make a difference. Nominees are not required to be an AARP member nor do they need to have partaken in AARP volunteer work to be a 50@50+. Nominations will be evaluated based on how the nominees work has improved Illinois communities. Nominations close on June 30, 2017.
Eligibility Requirements: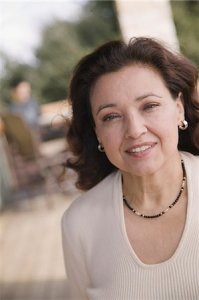 Nominee must be at least 50 years old.
The achievements, accomplishments or service on which the nomination is based must have an impact on at least one community in the State of Illinois.
Couples or partners who perform service together are eligible; however, teams are not eligible.
The recipient must live in Illinois.
This is not a posthumous award.
Cannot nominate oneself.
Cannot be an AARP or Crain's Chicago Business employee.
Cannot be a public official.
Individuals and organizations can submit nominations for the 2017 50@50+ Illinois by downloading an application form at http://states.aarp.org/5050illinois/.
The completed form can be emailed to aarpil@aarp.org with '50@50+ Illinois' in the subject line.
The filled out application can be sent via U.S. mail, by June 30, 2017 to:
AARP Illinois
Attn: 50@50+ Illinois Nomination
222 North LaSalle Street, Suite 710
Chicago, IL 60601