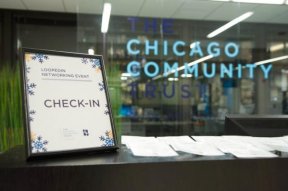 Several new development projects in Chicago, in particular the Obama Presidential Center, present the chance to spur new and impactful investments on Chicago's south side and across the Chicagoland region. Following research and community meetings held in Woodlawn, Washington Park and South Shore to discuss ways to best maximize the impact of these investments in neighborhoods surrounding the Center, the need for a collaborative approach to development and a new community and economic development organization to support work across these three neighborhoods emerged. The priorities of the new organization have been informed by 16 community meetings with over 1,500 attendees. The organization will help to support sustainable and resilient communities by taking on a mix of the following: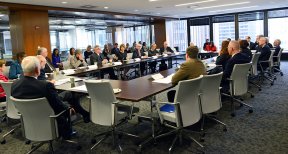 Building and strengthening commercial corridors
Supporting business and non-profit incubation, development and recruitment
Coordinating workforce development
Implementing an inclusive housing strategy
Selection of approximately 20 individuals to form the founding board for this organization is currently underway, and residents of Woodlawn, Washington Park and South Shore are encouraged to apply and help shape the work of the organization moving forward. Applications are available online at www.wwpss.org or in person by visiting the locations below. The due date has been extended from April 30th to May 5th to ensure interested candidates have ample opportunity to apply. The full founding board will be announced in early June. Following a review of all applications, selected candidates will be invited to interview in May. Candidates who provide an email address will receive notification of their status at the conclusion of the review process.