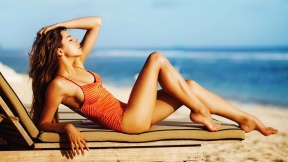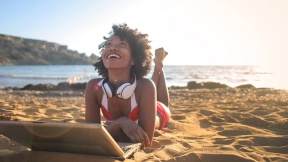 The unofficial start of summer is only a few weeks away and that means hotter temps and the debut of exposed skin. It also means you can skip the blow out and spend less time primping. If you want to have more time at your favorite outdoor concert or beach party, try these beauty hacks below.
Swap your body lotion for body oil. Body Oil is perfect to use during the summer months as it lightly moisturizes skin while also adding a healthy dose shine. SheaMoisture's 100 percent Virgin Coconut Oil Daily Hydration Body Oil moisturizes all skin types and leaves skin with a delicious, coconut scent. 
Skip the contour. Summer time is all about light, fresh looks so skip the heavy makeup and try a more laid-back approach. Sweep SheaMoisture's Mineral Shea Glow in Rose over cheek bones and over the bridge of your nose for a lightly defined face with a soft, radiant finish.
Style your hair while you sleep? To save time on hair styling, braid your hair at nighttime. Before going to bed, divide hair into equal-sized braids, and secure each one. In the morning, undo the braids and loosen them with a wide-toothed comb. To finish, apply a hair cream like the SheaMoisture Argan Oil & Almond Milk Smooth & Tame Blow Out Crème to smooth frizz and flyaways.
Cancel your spa appointment. Save time and money by making your own spa treatments at home. SheaMoisture's Beauty Hack collection helps you customize your own body scrub and other body treatments with Macadamia and Avocado Oils and Aromatherapeutic Fragrance Oils like Lemongrass and Rose.