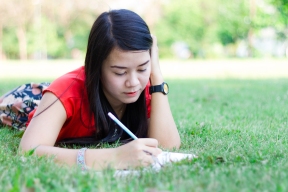 During summer vacation, students lose an average of two months' worth of learning at their grade level. The loss known as the "Summer Slide", which affects students at all grade levels and is cumulative, has a greater impact on children from low income families due to their lack of access to quality summer learning programs. As a result, Hispanic children are one of the groups most affected since they are most likely to live in poverty. "This loss contributes to the expansion of the academic achievement gap that exists between students from low-income families and more affluent ones," said Irma Munoz, Chief Operations Officer at IDEA Public Schools. "Considering that, throughout the country, public charter schools serve a large percentage of low-income students, many of them Latinos, we continue to work to provide more resources and create more programs that help our students avoid the loss in learning during the summer months." One of the most efficient ways to deal with this challenge is registering your child in a summer program, or in a school that offers more classes during the year. Among the programs that public charter schools offer their students are: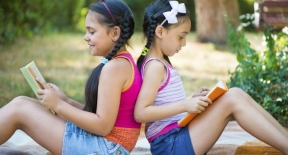 KIPP, the network of 200 college-preparatory, public charter schools across the country, offers an extended school day and longer calendar year. Many of the schools in the network offer academic programs comprised of 220 days per year, compared to most of the country's school districts that require between 175-180 days of teaching. This extended time helps students acquire the basic academic skills to prep them for college. The longer school days enable students to not only participate in a stronger and more complete academic program, but to also participate in extracurricular programs such as art, music, sports and more. KIPP also offers summer programming, like KIPP NYC's three-week "summer bridge" program housed at Mercy College to offer its high school graduates advice on navigating the college-related issues they'll face in the fall.
Uncommon Schools, the network of public charter schools with 49 campuses in Massachusetts, New York and New Jersey, offers Middle School students the opportunity to experience a traditional summer camp, but within the university campus of Colby College in Maine. There, students can experience the university culture and expand their horizons through activities including athletics, arts, photography, STEM, and outdoor activities such as swimming, overnight camping, hiking, and much more.
Friendship Public Charter School, the oldest PK-12 charter network in Washington, DC., which maintains a strong emphasis on graduation and college attendance, offers enrichment programs, credits recovery programs and bridge summer programs. The network also offers before and after school as well as camps for prekindergarten and primary age students with activities such as dance, basketball and STEM.
Additionally, more than a dozen public charter schools in Washington D.C. offer enrichment, credit recovery and summer bridge programming during the summer, as well as extended school year programs.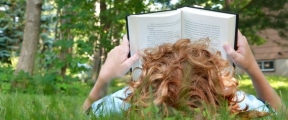 Outside of school, parents can also help their kids avoid the Summer Slide by scheduling fun and educational activities with and for them, such as:
Promote Reading- keep your child engaged during the summer by reading. Public Libraries are an excellent way to maintain your kids entertained and learning during the summer. Many libraries offer programs and reading challenges where participants can win books and other prizes. In many libraries, the programs are open to children of all ages and even to adults.
Visit a museum- an excellent way to learn in the summer, is visiting a museum. Many offer free programs designed for kids and others offer one free entrance day per month for the entire family. From art to science, museums can be a source of learning and inspiration for children during the days of summer leisure.
Enjoy outdoor activities- a visit to the park can be a great opportunity. Many parks have free leisure and sports activities during the summer that help kids keep active. Parks also provide the opportunity to learn about flora and fauna in real time.
Experts agree that activities parents conduct with their children during the summer, from going shopping to cooking, can be a learning opportunity and a review of what was learnt the previous year. With a little bit of organization and creativity, your kids can avoid the Summer Slide in an entertaining and fun way. Enjoy Your Summer!