Disastrous events in your community—like a tornado, long power outage, or disease outbreak—can strain health care resources. Knowing what to expect and having a plan can help you and your community get through it. The Chicago Department of Public Health (CDPH) and the Illinois Department of Public Health (IDPH) are cosponsoring a series of community engagement meetings around the state entitled "Healthcare in Disaster Situations: Your Voice Matters." Join us for an open discussion on how to prioritize health care resources during a disaster. Learn how you and your neighbors can respond during these situations. Bring your ideas, questions, and concerns to this open forum and let your voice be heard. Your input will be used to help Illinois develop a health care plan for disasters. Meetings are planned for the following locations: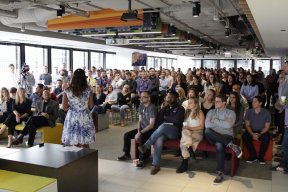 Saturday, June 24th
Third Baptist Church Heritage Plaza
1551 95th St., Chicago -4th Floor Rotunda
9a.m, to 12p.m.
Saturday, June 24th
Homiey
3455 W. North Avenue
2p.m., to 5p.m.
Tuesday, June 27th
Katie's Cup
502 7th St., Rockford –Bitner Room
1p.m., to 4p.m.