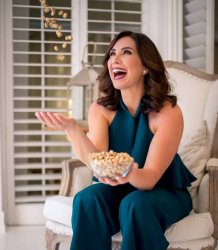 In the quest to get in shape, you may spend tons of hours at the gym, but if you don't eat properly it's possible that your workout routine won't be as effective as it could be. That's why it's very important to know the right way to nurture your body in order to get the most out of your workouts. Wonderful Pistachio's brand ambassador and certified personal trainer, Laura Posada wants to share with you four tips that might help you with your fitness goals. Follow these and you may start noticing a change sooner than you think.
Never skip breakfast: Your first meal of the day is extremely important. Eating breakfast regularly is associated with good health. Putting some protein and fiber into your stomach first thing may curb your appetite during the rest of the day. Try Wonderful Pistachios to complement your breakfast, as they contain 6 grams of protein and 3 grams of fiber per 1oz. serving.
Carbohydrates (the right kind) are not the enemy: Recently, carbs have gotten a bad reputation. But the right ones, and by that I mean complex carbs, provide energy and therefore are great for people who exercise. According to U.S. National Library of Medicine, complex carbs provide vitamins, minerals and fiber. Whole grains, legumes and starchy vegetables are examples of complex carbs.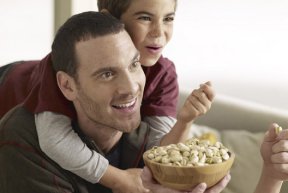 Add enough proteins into your snacks and meals: Proteins, either animal or vegetal, are fundamental for your body. After your workouts, consider drinking a protein shake. In a blender, you can add your favorite fruit, a handful of spinach, almond milk and No-Salt Wonderful Pistachios to create a delicious, yet simple, shake.
Be consistent and don't give up: If you maintain a well-balanced diet you may see that the results of your workouts might come faster and may be more enduring. Keeping a well-balanced diet may help you maintain your energy levels stable throughout the day. That may help you with all the activities you have to do, and also it will fuel your body with the necessary energy to work out without exhausting yourself.